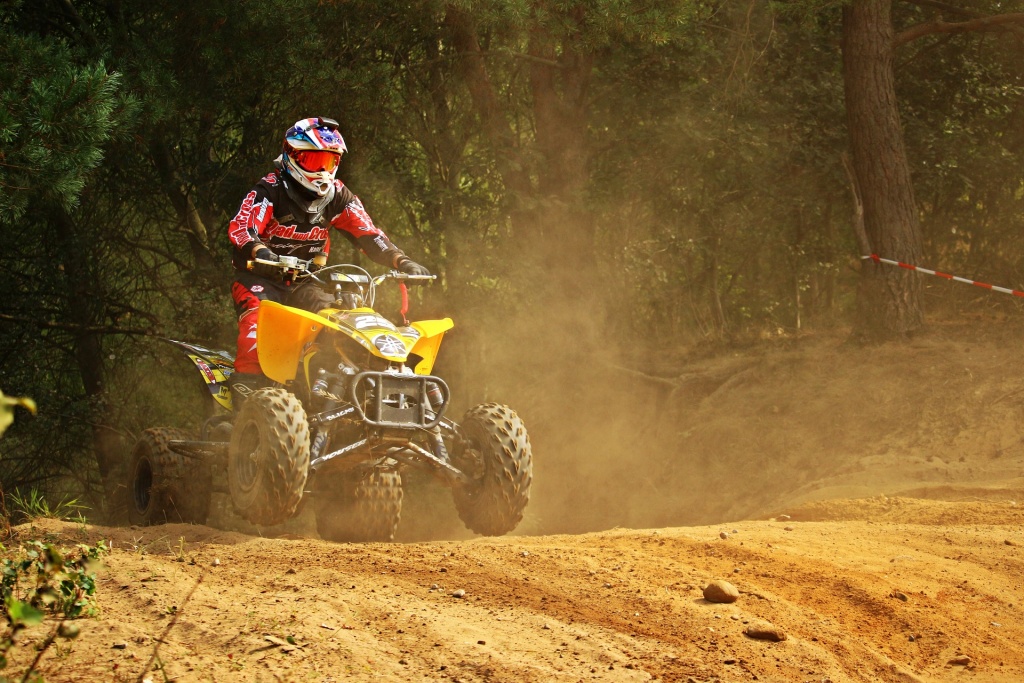 Many children and their parents will spend Memorial Day weekend outside enjoying warmer weather and summer activities.  But as temperatures go up, the reported number of all-terrain vehicle (ATV)-related incidents and deaths also increases.  With many ATV trails opening on Memorial Day weekend, we would like to offer a reminder that safety comes first.
Consumer Product Safety Commission's 2018 annual ATV report on deaths and injuries finds there were 81,800 ATV-related emergency department-treated injuries reported in 2018.  More than a quarter of those injuries were sustained by children under 16 years old, the highest of any age group.  ATVs become more dangerous when children drive adult-sized vehicles, or when passengers ride on ATVs built for only one rider.
ATV injuries are a leading cause of trauma-related admissions to Monroe Carell Jr. Children's Hospital at Vanderbilt. Injuries to the head, face and abdomen, as well as orthopedic injuries, are among the most common trauma seen. "We need to remember that ATVs are powerful machines," said Purnima Unni, MPH, CHES, Pediatric Trauma Injury Prevention Program Coordinator at Children's Hospital. "The common causes of ATV-related admissions to our hospital are because the child was riding on an adult-sized ATV or was riding with a friend or behind a friend on the same ATV and was not wearing their helmet."
Children are more prone to ATV injuries because of their lack of experience operating motorized vehicles, lack of psychomotor control and coordination, and lack of judgment that can result in risk-taking behavior and poor decision-making skills.
"It is important to remember that if you and your child plan on riding four-wheelers, it is crucial that you take the appropriate safety precautions," Unni added.
Children's Hospital fully supports the American Academy of Pediatrics (AAP) and the American College of Surgeons (ACS) recommendations that children 16 and under should not ride ATVs due to the high risk of serious injuries. However, if parents plan to allow their child to ride an ATV despite the known risk that these vehicles pose to children, the following safety measures are strongly recommended:
Children younger than 16 should not ride on adult-sized ATVs because they are twice as likely to be injured compared to those who ride on youth-sized ATVs.  Please refer to manufacturer recommendations for the appropriate size ATV.
Always wear protective gear – especially a helmet – when riding ATVs. Head injuries are by far the leading cause of death and disability related to ATV crashes — helmets are known to reduce head injuries by 85 percent. Wear a motorcycle or motorized sports helmet and make sure it is certified by the U.S. Department of Transportation or the Snell Memorial Foundation.

Remember, ATVs are meant for a single rider.  They are not meant to carry passengers.
ATVs are not meant to be driven on the road.  Traveling on the road decreases the stability of the vehicle.
Do not drive an ATV while under the influence of alcohol or drugs.
Take a hands-on safety training course. 
To learn more about ATV safety visit our website here.