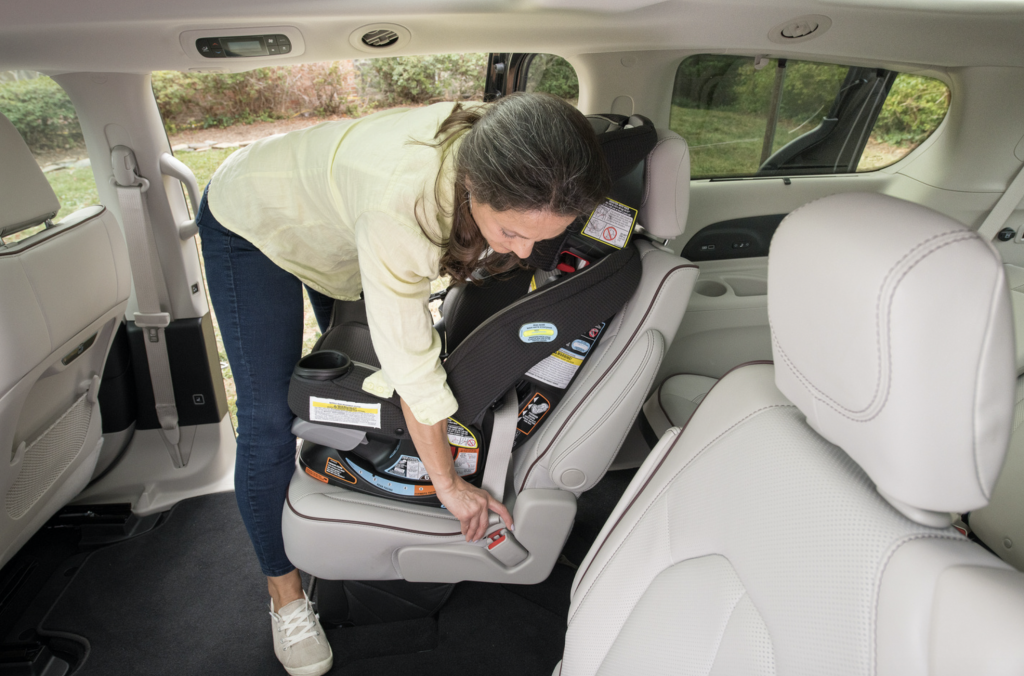 Car seats can be very overwhelming because there is so much information and it is hard to know where to get the most accurate content. We have created a bi-weekly series where caregivers have submitted questions and we help answer those questions. Feel free to email us any questions you have or if there is a topic you would like featured. 
Using the LATCH system or the seat belt can be confusing. We will discuss each system and how to use each system correctly.
Can you use the LATCH system or the seat belt? Is one safer than the other? 
Refer to your safety car seats and vehicle's manuals to confirm which options are available to you. Experts recommend using the system that your owner's manuals recommend and that you will use correctly every time. If either option is available for your safety seat, this means the seat has been crash-tested with each system and is safe to install either way, as long as your vehicle permits.
Lower anchors are a pair of metal U-shaped bars hidden in the vehicle's seat crack. Use them to fasten the anchor straps. The tether anchor, often a ring or bar, is found behind the vehicle seat. Always consult your vehicle owner's manual to locate appropriate LATCH anchors for each seating position. Some seating positions may not be equipped with LATCH. The LATCH system does have weight limits. You should not use the lower LATCH anchors once your child and car seat reach a combined weight of over 65 pounds but always check your car manual and car seat manual for the specific weight limit. It is not recommended to use both the LATCH system and the seat belt together but choose one when installing the seat. 
If using the seat belt, be sure that you know how to convert the belt into an Automatic Locking Retractor by pulling out the belt all the way and then slowly feeding it back. The belt should make a clicking sound and tighten as it retracts. Place seat belt through the car seat at the belt path. Look for arrows and directions on the car seat label to show you the correct belt path to use. You have to remove all the slack from the seatbelt and ensure it does not move more than an inch at the belt path. Use the top tether on all forward-facing car seats.
Again, make sure to always check your manuals for specific requirements about your seat and car before installing your car seat.