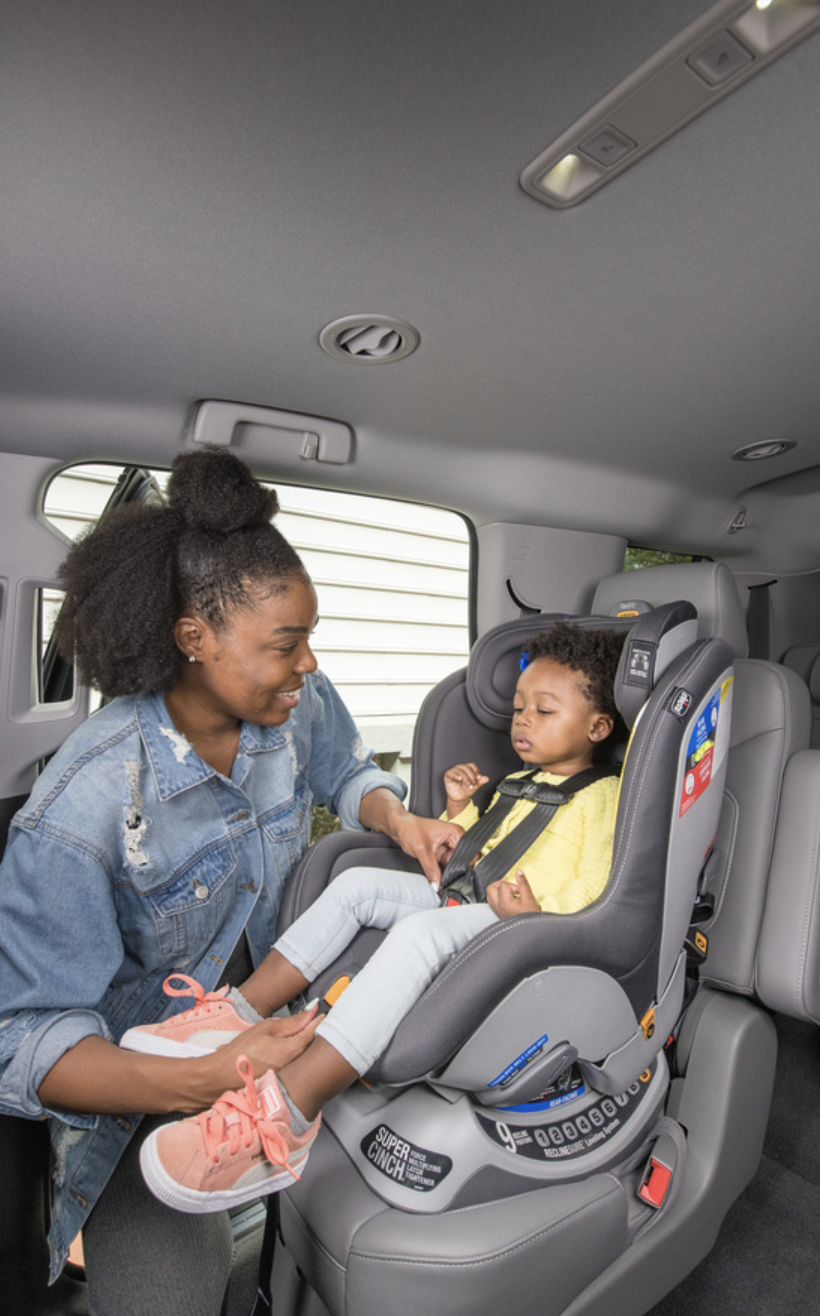 Car seats can be very overwhelming because there is so much information and it is hard to know where to get the most accurate content. We have created a bi-weekly series where caregivers have submitted questions and we help answer those questions. Feel free to email us any questions you have or if there is a topic you would like featured. 
One of the first things you can do to help make sure your car seat is safely secured in the car is having it checked by a car seat technician. We will cover how you find a registered car seat technician, qualifications to become a technician, and the importance of having your seat checked by a certificated car seat tech.
How do I know if someone is certified to check my installation? What kind of training should they have?
Certified Child Passenger Safety Technicians (CPSTs) are specially trained individuals who are knowledgeable in child safety seat installation, best practices and education. They provide support and guidance to caregivers with child safety seat questions and concerns. With motor vehicle crashes being a leading cause of death for children under 14, there is a continued need for CPSTs to provide information on child safety seats to families. CPSTs have to attend a multiday training and pass a written test as well as install each type of seat correctly. Certification currently lasts for two years with recertification required. CPSTs may work in environments such as healthcare and emergency response, but some perform this duty outside their usual occupations to educate those involved in childcare. These experts are great resources for caregivers who need help with safety seat installation. When someone is checking your car seats, be sure to ask if they are a certified technician to ensure you have the correct expert look at your seat. To learn more about the certification process, please visit the National Child Passenger Safety Website.
How can I find resources for who checks installs in my city?
You can visit locations throughout the Metro Nashville and Davidson County area, as well as surrounding counties, to have a CPST inspect your child safety seat. Some locations require an appointment. Others will ask you to call first to ensure a CPST will be available to you. Due to COVID-19, many fitting stations may not be open or have limited availability. Visit https://tntrafficsafety.org/cps-fitting-stations for more information about fitting stations. 
Should I periodically check my car seat for anything after the initial installation?
Although, CPSTs can be a great resource to make sure your seat is installed correctly, you as the caregiver will have to make sure the seat is installed correct each time it is used. If you have your seat checked, be sure to ask the CPST to watch you install the seat at least one time to ensure you are doing it correctly. It may be helpful to take pictures of the seat properly installed so you can refer back to them as needed. You always want to check the belt path to ensure the seat is tightly secured. It should not move more than one-inch side to side on the belt path, which should be checked frequently. Also, every time you place the child in the seat, you want to check the harness straps and the chest clip. The harness straps should be tight against the child's chest and you should not be able to grab more than one inch of fabric when you pinch the straps. If you can pinch more than inch, it is too loose and needs to be adjusted. The chest clip should always be at armpit level and across the chest. You always want to make sure you check the height and weight requirement of the seat to ensure your child is still in the appropriate seat.