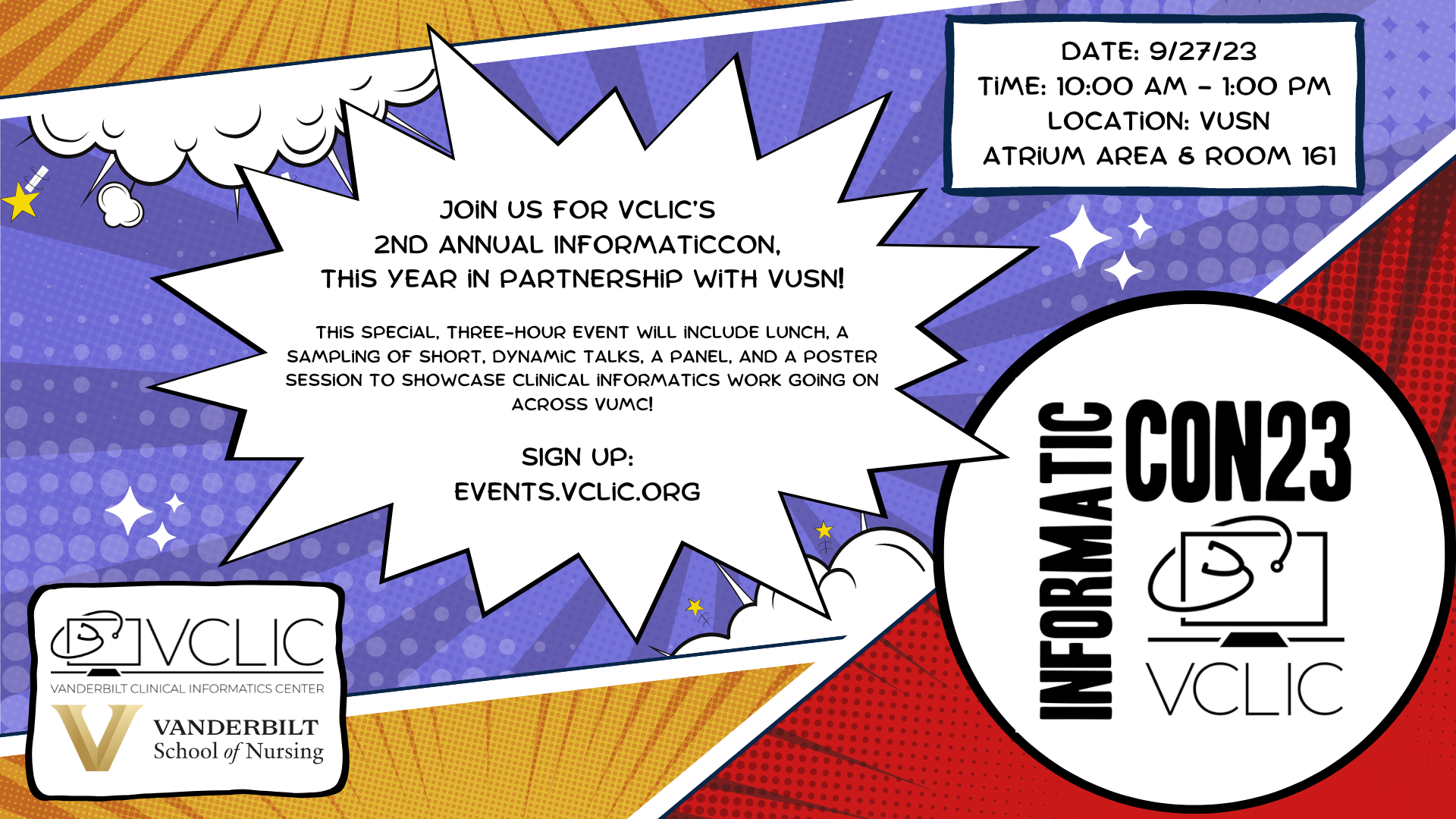 Please join us for VCLIC's second annual InformaticCon, this year presented in partnership with VUSN. This special, three-hour event will include lunch, a sampling of short, dynamic talks, a panel, and a poster session to showcase clinical informatics work going on across VUMC! It will take place on Wednesday, September 27th, 2023, from 10:00 am to 1:00 pm at the Vanderbilt School of Nursing. The registration and the poster session will take place in the Atrium, and the panel and lightning talks will be in Room 161. The Lightning Talk hour (12:00-1:00 pm) will take the place of the DBMI Grand Rounds seminar for this 9/27 week. 
Agenda:
10:00-11:00 am Poster Session (Atrium)
11:00-11:45 am Panel on how to get involved in Clinical Informatics at Vanderbilt (Room 161)
11:45 am-12:00 pm lunch (pick up lunch in Atrium, feel free to eat in room 161)
12:00-1:00 pm Lightning Talks (room 161)
All VUMC and VU faculty, staff, trainees, and students are welcome to participate and attend, and we hope to see you there on September 27th to kick off our academic year! Contact elise.russo@vumc.org if you have questions.