July 17–21 and July 24–28, 2023
The 2023 CQS Summer Institute was held in person on the Vanderbilt University Medical Center campus, at 2525 West End Avenue. Details for Summer 2024 will be posted in the spring.
These great weeklong courses will sharpen your quantitative research skills and deepen your understanding of biostatistics and bioinformatics. Participants are highly encouraged to enroll in multiple courses. Food and parking included with registration.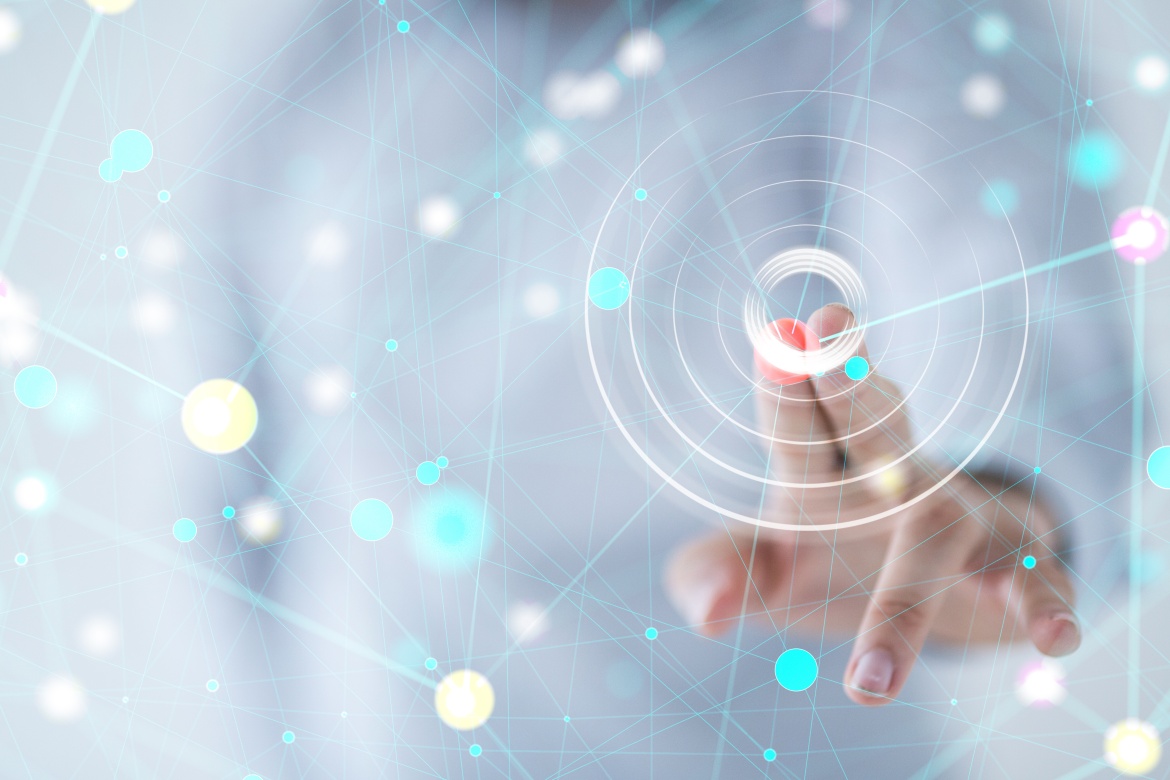 TUITION per course (in USD)
Regular: $950
Vanderbilt University / Vanderbilt University Medical Center faculty and staff: $700
Vanderbilt University / Vanderbilt University Medical Center students, trainees, and postdocs: $450
COURSES
Regression and Modeling in R
July 17–21, 9 a.m.–noon
Instructor: Gustavo Amorim, PhD, research assistant professor of biostatistics
This course will cover advanced statistical topics frequently used in biological and medical research. Emphasis will be placed on practical applications of statistical methods and interpretation of the results. During this week, you will expand your understanding of the advantages and limitations of various methods, choose appropriate analytic approaches based on type of outcome variable and data structure, develop advanced statistical models in R, perform model diagnostic analyses, and interpret R output and analysis results.
Prerequisites: Biostatistics I or equivalent course(s). Students should be familiar with the basic notions and concepts of linear algebra and statistical modeling, types of variables (continuous, categorical, ordinal, etc.), common probability distributions (such as normal and binomial), and descriptive statistics, including summary statistics (mean, median, standard deviation, variance, etc.) and simple tests (t-test, Wilcoxon rank-sum test, chi-square test, etc.). See the "Preparing for Regression and Modeling in R" section of the supplement page for suggestions on what to prepare and review in advance.
Registration is now closed.
Introduction to the All of Us Research Program
July 17–21, 1–4 p.m.
Course directors:
Paul Harris, PhD, professor of biomedical informatics, biomedical engineering, and biostatistics
Qingxia "Cindy" Chen, PhD, professor of biostatistics, biomedical informatics, and ophthalmology & visual sciences
The All of Us Research Program large-scale initiative that collects and studies data from over one million participants in the United States. This program gathers diverse data types, such as survey data, electronic health records, physical measurements, mobile health data (Fitbit), whole genome sequences, and array data. As a freely accessible resource, it plays a crucial role in improving health and advancing precision medicine. Researchers can access and analyze All of Us data via the Researcher Workbench, a secure Google cloud-based platform. This short course will cover (1) an overview of the Researcher Workbench and its built-in tools, (2) the process of identifying and extracting variables, and (3) case studies illustrating the analysis of various data types using the Workbench.
Prerequisites:
Basic programming knowledge in R or Python.
By the start of the course, you must have your All of Us researcher workbench account set up, with completion of the required training. To obtain an account, complete all the steps at researchallofus.org/register. Because of the multiple requirements to be met, including participation in an hour-long training session, we strongly advise initiating your account set-up by June 17 at the latest.
Note: The All of Us Research Program is currently available only to individuals at US-based academic, nonprofit, or health care institutions. Before registering for the course, please ensure your institution has an agreement on file, which can be found at the All of Us institutional agreements page. If your organization does not have an agreement, you can initiate one via the Institutional DURA Request form. If you encounter technical issues during registration, please contact support[at]researchallofus.org.  
See the "Preparing for Introduction to All of Us Research Program" section of the supplement page for more guidance on what to prepare and review in advance. The full syllabus (including a day-by-day course outline) is also available to view.
Registration is now closed.
Big Data in Biomedical Research 
July 24–28, 9 a.m.–noon
Instructors:
Qi Liu, PhD, associate professor of biostatistics and biomedical informatics
Yu Shyr, PhD, professor of biostatistics, biomedical informatics, and health policy
This course will explore statistical, bioinformatic, and computational methods and tools for analyzing big omics data in biomedical research, including experimental design for omics research, RNA-sequencing, single-cell RNA-sequencing, and statistical and bioinformatic methods in high-dimensional data. Students will gain practical experience with RNA-seq and single-cell RNA-seq analysis, including read mapping, quantification, differential expression, cell clustering, and marker gene identification, as well as performing functional interpretation of results.
Prerequisites: Students should have basic or entry-level knowledge of R programming, Linux/Unix commands, and biostatistics. See the "Preparing for Big Data in Biomedical Research" section of the supplement page for directions on what to prepare and review in advance, especially if you lack experience with R and Linux.
Registration is now closed.
Introduction to Causal Inference 
July 24–28, 1–4 p.m.
Instructor: Andrew Spieker, PhD, assistant professor of biostatistics
Many are familiar with the phrase "correlation does not imply causation," but that then begs the question: what exactly is causation in the first place? In this five-day short course, we will introduce fundamentals of causal inference approaches. The first three days will provide an overview of commonly implemented causal inference methods, including standardization, matching, inverse-weighting, and instrumental variables. The fourth day will focus on methods for longitudinal data, and the fifth day will address miscellaneous topics, including sensitivity analyses and causal inference with survival outcomes. Throughout the course, emphasis will be placed on graphical representation of variables through "directed acyclic graphs" (i.e., DAGs) and software implementation.
Prerequisites: Some familiarity with basic statistics (including linear and logistic regression) and/or interest in designing and evaluating clinical trials. See the "Preparing for Introduction to Causal Inference" section of the supplement page for suggestions on what to prepare and review in advance.
Registration is now closed.
Frequently Asked Questions
Where do your courses take place?
This year our courses will be held on the Vanderbilt University Medical Center campus, in the 2525 West End Avenue building. These are in-person seminars with hands-on instruction; live participation is expected, and some courses may feature small-group discussions. 
Meals and snacks are included with these intensive courses. We will provide a light continental breakfast before each morning class, and boxed lunches to all participants. Coffee, tea, and snacks will be available throughout each day.
Will the classes be recorded?
We anticipate (but do not guarantee) making recordings of each session, which will be viewable through August 15. These videos will be available solely for short-term study reference; they will not be edited, and downloading copies will not be permitted. The courses will not be streamed.
I will be driving to campus to attend the Summer Institute. Where can I park my car?
While attending courses, participants will be able to park for free on campus. Instructions will be sent in July.
Will the instructors make reasonable accommodations for my disability?
Please contact us to discuss the necessary arrangements. All requests will be kept confidential. We are committed to maintaining an inclusive and accessible learning environment. 
2525 West End is equipped with accessible parking, as well as ramps to the building from the parking garage, touch-open doorways, and an easy-to-access elevator bank.
Is there a lactation room?
Yes, in the Department of Biostatistics, on the tenth floor. Please contact the course administrator to arrange access.
Is vaccination and/or masking required?
At present, no. However, individuals may still choose to wear a mask in any area at Vanderbilt University Medical Center, and we ask all participants to respect this choice. We follow VUMC guidance on COVID-19 prevention, which may be updated if a new variant or other factors suggest an increased risk of spread.
How do I obtain a certificate for this course?
A certificate of completion will be emailed to each participant after the end of the course. Academic course credit is not available for 2023 Summer Institute courses. The courses are not graded, and we do not track attendance.
I have a scheduling conflict. May I attend the Institute virtually, as a self-paced participant?
While we plan to record the classes (see above), a truly hybrid offering is out of scope at this time. The instructors will be focused on interacting with participants in the classroom, which the recordings may not capture sufficiently (if at all). 
Do you plan to offer these courses in the future?
After this year's Institute has concluded, we will review what worked and what needs to be adjusted, with timing and format among our considerations. We collect feedback from participants at the end of each course, including whether the instruction met their expectations and what they would like to see on offer. These help guide the planning and design of future Summer Institutes.
I have a question that hasn't been answered yet. Whom do I contact?
Jena Altstatt, course administrator
Details subject to change without notice.