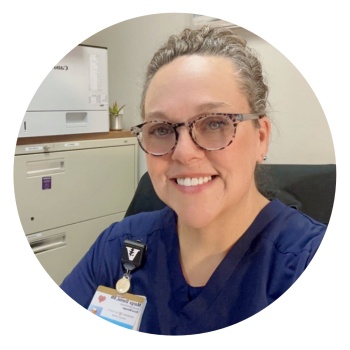 Hello and welcome to our unit!

I'm Marga Daniel, RN, Director of the Vanderbilt Wilson County Emergency Department, also known as VWCH ED.  We are located on the First floor at Vanderbilt Wilson County Hospital.

The environment on our unit is fast-paced and unpredictable based on the ever-changing needs of the patient population we serve. 
VWCH Emergency Department is a Certified Level 3 Trauma Center. We provide 24-hour care for adult and pediatric patients who are being treated for all levels of injury and illness, from beginning to end of life.  Our patients are unique because they are a diverse population, with a multitude of concerns that require both emergent and non-emergent care in a complete and timely manner.
One of the perks of working on our unit is the teamwork and family atmosphere that is at the heart of providing exceptional care to our patients. We are honored to serve the needs of the community in which we live. 

Our highly skilled nurses are successful because they have the passion,  support,  training, and critical thinking skills that are essential in providing expert care. 

We orient new staff by providing individualized orientation with a trained preceptor, based on the unique needs of the staff member. Additionally, our unit takes part in the Vanderbilt Nurse Residency Program. 
 
We encourage professional growth.
If your career goal is to develop a broad range of Emergency Nursing skills and knowledge, the VWCH Emergency Department promotes career growth and provides a strong foundation for learning in a collaborative team environment.
If you have any questions about our unit, please email me at marga.daniel@vumc.org or visit Work at Vanderbilt University Medical Center to explore open nursing positions.

Unit/Area Index