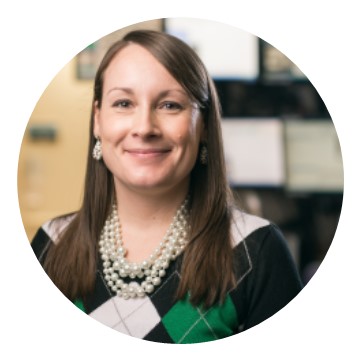 Hello and welcome to my unit!
I'm Ali Grubbs, MSN, RN, manager of the Transitional Care Unit, also known as TCU.  We are located on the first floor of Vanderbilt University Hospital (VUH).
The environment on our unit is collaborative, friendly, and filled with great teamwork.
We care for adult patients 18 and older who are being treated for a variety of disease processes both medical and surgical.  Our patients are unique because of their diverse diagnoses and specialized medical or surgical needs.
One of the perks of working on our unit is the opportunity to work on a new unit and be a part of its growth and development while creating a good work culture
Our nurses are successful because they have strong assessment skills, effective communication, and work together as a team to provide excellent care to the patients.

We orient new nurses to our unit by providing a 4-week unit-specific orientation with a dedicated preceptor.  Our unit is part of the Nurse Residency Program.

We encourage professional growth. 
If your career goal is to gain strong clinical skills, the Transitional Care Unit can help by providing a diverse patient population to expose you to a variety of skill sets to care for any patient.
If you have any questions about our unit, please visit Work at Vanderbilt University Medical Center to explore open nursing positions.




Unit/Area Index