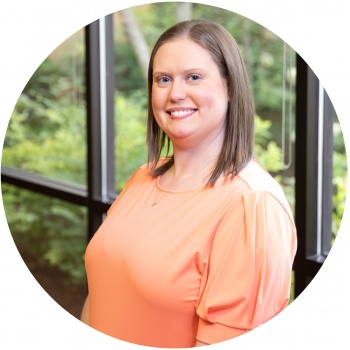 Hello and welcome to my unit!
I'm Andrea Glover, BSN, RN, Clinical Coordinator of Surgical Services. Part of my service line includes: Same Day Surgery, Endoscopy, Pre-Admission Testing, and Infusion Center. We are located on the ground floor of the Outpatient Center at Vanderbilt Wilson County Hospital.

The environment on our unit is friendly, patient-centered, fast-paced, and collaborative with the other members of the interdisciplinary team. 

We care for adult patients 18 years and older who are having procedures that allow them to go home the same day. Our patients are unique because they have a variety of needs and diagnoses. 

One of the perks of working in the surgical environment is the operating hours allow staff to maintain a healthy work-life balance. There are numerous opportunities for engagement in quality improvement and professional development as well.  

Our nurses are successful because they are committed to our patients and families, have extensive nursing knowledge, and are compassionate. 

We orient new nurses to our unit by using preceptorship experience and provide each nurse a safe space for learning. In addition, we have a Surgical Educator, Debbie Weston, who will assist you in your journey as you transition to your new role. 
We encourage professional growth.
If your career goal is to expand your nursing career outside of the traditional bedside care model, VWCH Surgical Services team can help with this by providing a wealth of experience and opportunities for your growth and future development.

If you have any questions about my unit, please email me at andrea.m.glover@vumc.org or visit Work at Vanderbilt University Medical Center to explore open nursing positions.
 

Unit/Area Index