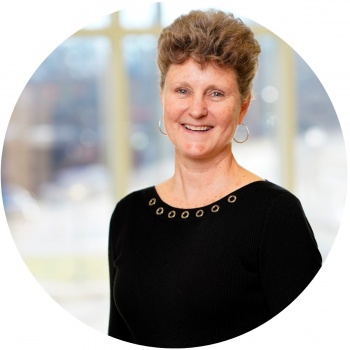 Hello and welcome to our unit! 

I'm Victoria Jackson, MHA, BSN, RN, NE-BC, Manager of the Pediatric Intensive Care Unit, also known as the PICU.  We are located on the 5th floor of Monroe Carell Jr. Children's Hospital at Vanderbilt.
The environment on our unit is supportive, positive, and teamwork-focused.
We care for pediatric patients ranging in age from zero to 18 who are being treated for Level 1 trauma, respiratory, sepsis, burn, transplant, GI/GU, cardiovascular, oncology, neurology, neurosurgical, and an overall wide range of medical diagnoses.  

Our patients are unique because they are critically ill and require highly motivated and skilled nurses.
One of the perks of working on my unit is there are many opportunities to be involved, great nurse-physician teamwork, and a focus on family-centered care.
Our nurses are successful because they have a supportive staffing model, active and involved leadership, autonomy, and are encouraged to grow in knowledge and skill.
We orient new nurses to our unit by providing them with educational classes and hands-on training with preceptors. 
We encourage professional growth.
If your career goal is to grow clinically or professionally, the Pediatric Intensive Care Unit can help with this by encouraging and providing ways for you to be involved, increasing your knowledge base through educational opportunities, and coaching you through more challenging assignments or skill sets.
If you have any questions about our unit, please email me at victoria.jackson@vumc.org or visit Work at Vanderbilt University Medical Center to explore open nursing positions.
 

Unit/Area Index