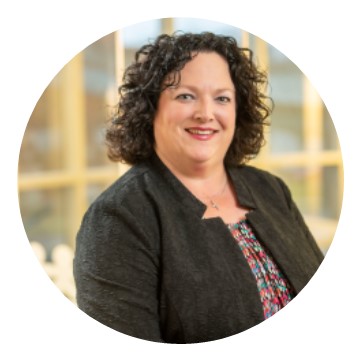 Hello and welcome to our unit!
I'm LeighAnn Chadwell, MSN, RN, NE-BC, manager of the Pediatric Holding Room and Post Anesthesia Care Unit, also known as Peds HR/PACU.  We are located on the 3rd floor of Monroe Carell Jr. Children's Hospital at Vanderbilt.
The environment on our unit is friendly, fast-paced, and focused on interdisciplinary teamwork.
We care for pediatric patients ranging from newborns to 18 years of age who are being treated for a variety of simple to complex surgical procedures.  

Our patients are unique because of their diverse surgical needs.
Some of the perks of working on our unit include flexible scheduling, which allows staff to maintain a healthy work-life balance, and numerous opportunities for engagement in quality improvement and professional development.
Our nurses are successful because they have strong assessment skills, practice autonomously, and are passionate about seeking innovative approaches to delivering high-quality care to our patients. 
We orient new nurses to our unit by providing an eight-week unit specific orientation with dedicated preceptors.  
We encourage professional growth. 
If your career goal is to gain strong, diverse clinical experiences, the Pediatric Holding Room and Post Anesthesia Care Unit will expose you to various levels of care and equip you with a multitude of skills that will allow you to be successful in your nursing career.
If you have any questions about our unit, please email me at leighann.chadwell@vumc.org or visit Work at Vanderbilt University Medical Center to explore open nursing positions.