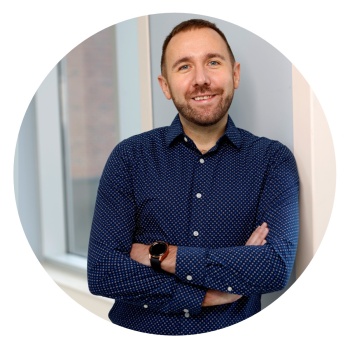 Hello and welcome to my department!
I'm Ryan Hamman, MBA, RN, NE-BC, Manager of the Pediatric Float Pool at Monroe Carell Jr. Children's Hospital at Vanderbilt.

The environment of our department is team-oriented, knowledgeable, and supportive.
We care for pediatric patients throughout Monroe Carell with various medical conditions. 
One of the perks of working in the pediatric float pool is that you work with amazing people throughout the hospital. Our team supports the units of pediatric medicine, surgical services, cardiology, oncology/hematology, emergency, neonatal intensive care, and pediatric intensive care.
Our nurses are successful because they have versatility, supportive leadership, and continued opportunities to learn new areas of nursing.
We orient new nurses to our department by creating pathways for them to learn the different areas of Monroe Carell.  Our unit is not part of the Nurse Residency Program.
We encourage professional growth.
If your career goal is to increase your knowledge and skills to become a well-rounded nurse, the Monroe Carell Float Pool can provide you with this opportunity.  
If you have questions about our team, please email me at ryan.hamman@vumc.org or visit Work at Vanderbilt University Medical Center to explore open nursing positions.

Unit/Area Index