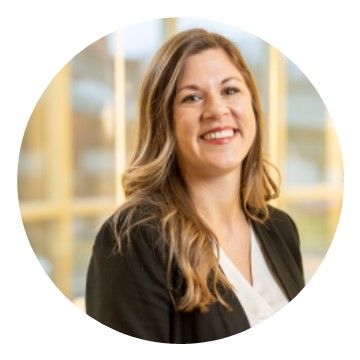 Hello and welcome to our unit!
I'm Corrie Berry, BSN, RN, MMHC, CPEN, manager of the Pediatric Emergency Department, also known as the Peds ED.  We are located on the first floor of Monroe Carell Jr. Children's Hospital at Vanderbilt.
The environment on our unit is fast-paced, team-oriented, and flexible to accommodate the needs of our patients and families.
We care for pediatric patients ranging in age from newborns to 18 years old and even older who are being treated for all types of injuries and illnesses. We also respond to emergencies within our hospital. Care is provided for the entire spectrum of patient acuities from non-emergent care to Level 1 Trauma care.  

Our patients are unique because of their emergent and diverse needs.  We never know who is going to come through our doors!
One of the perks of working on my unit is the opportunity to work in a dedicated Pediatric Emergency Department.  We have the privilege of interacting with people at a time in their life when they need our help. The chance to offer hope and healing is a beautiful thing.
Our nurses are successful because they have vast knowledge, critical thinking skills, a great support system, and multiple opportunities for professional growth and development. There are many opportunities to be involved, and our staff is encouraged to grow their knowledge and skill set.
We orient new nurses to our unit by providing a tailored unit-specific orientation with dedicated preceptors.  We provide a robust orientation based on the unique needs of the staff member.  
We encourage professional growth. 
Whether your career goal is to gain pediatric emergency experience, become a Flight Crew member or Nurse Practitioner, or grow in a leadership role, the Pediatric Emergency Department can help with this by offering professional development through coaching and mentoring.
If you have any questions about our unit, please email me at corrie.e.wojohn@vumc.org or visit Work at Vanderbilt University Medical Center to explore open nursing positions.