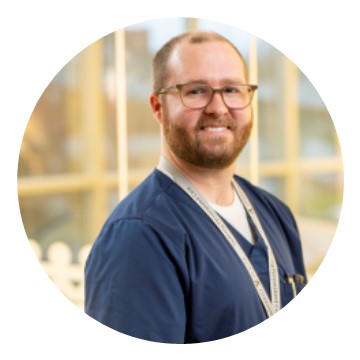 Hello and welcome to our unit!
I'm John David Hughes, MMHC, BSN, RN, NE-BC, manager of the Pediatric Cardiac Intensive Care Unit, also known as the PCICU (#pcicusolutions on Twitter).  We are located on the 10th floor of Monroe Carell Jr. Children's Hospital at Vanderbilt.
The environment on our unit is welcoming, teamwork-focused, and fast-paced.
We care for pediatric patients ranging from newborns to 18 years of age who are being treated for congenital heart defects and/or acquired heart disease.  

Our patients are unique because we are the only program in a 200-mile radius with the expertise to treat their specific cardiac conditions.
One of the perks of working on our unit is being a part of an incredible team, all working together to make a difference for children with cardiac conditions who need intensive care.
Our nurses are successful because they have a desire to learn, a passion for caring for complex patients, and a great support system.
We orient new nurses to our unit by matching them with preceptors and creating a customized orientation plan based on their level of experience.  
We encourage professional growth. 
If your career goal is to be a dedicated and compassionate, critically thinking nurse, the Pediatric Cardiac Intensive Care Unit can help with this by providing challenging growth experiences and a support system to guide you through.
If you have any questions about our unit, please email me at john.d.hughes@vumc.org or visit Work at Vanderbilt University Medical Center to explore open nursing positions.
 

Unit/Area Index