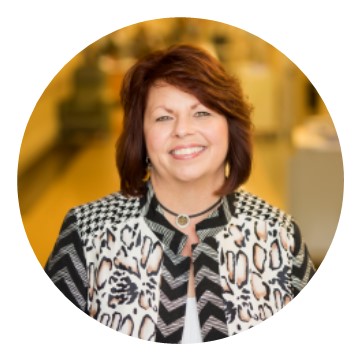 Greetings and welcome to our unit!
I am Sherri White, MSN, RN, manager of 10T3, the Myelosuppression/Stem Cell Transplant Unit, located on the 10th floor of the Critical Care Tower at Vanderbilt University Hospital (VUH).

The unit culture is caring, compassionate, fast-paced, and centered around our patients and their needs.  Teamwork is a key element that produces these values.  

We care for adult patients over the age of 17 with newly diagnosed hematologic diseases both benign and malignant as well as those with solid oncologic tumors in various stages of treatment and those in need of symptom management.  

The unique patients we are privileged to serve have treatment plans consisting of standard therapies, and cutting-edge and research therapies, including stem cell and adoptive cellular therapies, to aid them in their courageous fight against their disease.  We see our patients and their family members through longer lengths of stay allowing us the privilege to care for them holistically.  

A perk of working on our unit is teamwork and how we care for each other.  We are blessed to have a respite room provided for our staff through a generous donation from one of our patients.  This special space offers soft lighting, a back and foot massager, and soothing music options.  

Our nursing staff is sharing in something bigger than ourselves through fostering the development of successful nurses in our culture of strong teamwork, enhanced by thorough assessment and communication skills.  We encourage a continuous desire to learn and an opportunity to contribute to the advancement of treatment options for our patients through participating in research studies.  

New nurses are oriented to 10T3 by our dedicated nurse preceptors during a unit-specific six to seven-week orientation process.  
We encourage professional growth. 
If your career goal is professional development in the world of hematology/oncology and stem cell transplant, the Myelosuppression/Stem Cell Transplant unit is a great career choice that offers you the option for continued education.  You will encounter opportunities to learn about blood-borne diseases that affect all body systems and be trained to administer cutting-edge therapies including chemotherapy, immunotherapy, and cellular therapy including clinical research studies.  We encourage you to seek participation in our institutional clinical ladder advancement and to pursue oncology or blood and bone marrow transplant certification. 
 
If you have any questions about this exciting unit, please visit Work at Vanderbilt University Medical Center to explore open nursing positions.
 

Unit/Area Index