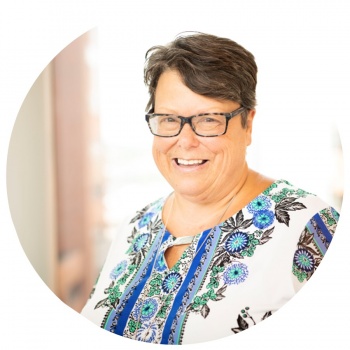 Hello and welcome to our unit!
I am Janet Lucas, BSN, RN, manager of the Hematology/Oncology unit, also known as 11 North Hem/Onc.  We are located on the 11th floor of Vanderbilt University Hospital (VUH).
The environment on our unit is team-oriented, compassionate, and full of energy.
We care for adult patients ranging in age from 18 or older who are being treated for oncologic, hematology, and benign hematology-associated illnesses. At times we also care for general medicine overflow.

Our patients are unique because they may be admitted for chemotherapy, symptom management, a new treatment plan, or the next step.
One of the perks of working on our unit is the amazing teamwork and empathy. There is so much to learn from this patient population; the appreciation and support shown between the staff and patients are remarkable.  
Our nurses are successful because they have a strong sense of patient advocacy, are able to utilize the vast amount of resources available, and freely support each other during difficult situations.
We orient new nurses to our unit by providing a 6-week unit-specific orientation with knowledgeable and dedicated preceptors and an interdisciplinary team dedicated to your success. 
We encourage professional growth. 
If your career goal is to gain experience with chemotherapy, utilize the latest in research, or care for a variety of cancer diagnoses, Hematology/Oncology can help with this by providing education in chemotherapy as well as many educational opportunities throughout the year with optimal support.
If you have any questions about my unit, please email me at janet.lucas@vumc.org or visit Work at Vanderbilt University Medical Center to explore open nursing positions.
 

Unit/Area Index