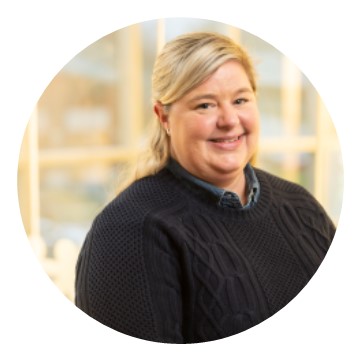 Hello and welcome to our unit!
I'm Maria Sullivan, MSN, RN, CNOR, manager of the Children's Perioperative Services unit, also known as Children's OR.  We are located on the 3rd floor of Monroe Carell Jr. Children's Hospital at Vanderbilt.
The environment on our unit is innovative, fast-paced, and we value an interdisciplinary team approach.
We care for pediatric patients from birth to 18 years of age (sometimes older) who are undergoing surgical procedures.  

Our patients are unique because our team works with surgeons and anesthesia providers to provide the safest, highest quality surgical care for our diverse patient population.
One of the perks of working on our unit is we are able to work as a team that provides individualized patient care that is determined by the surgical procedure the child is having. We also have a strong support system for all of our staff and a great sense of community. Being the only Level 1 pediatric Trauma center in middle-Tennessee, we are staffed around the clock which cuts down on the traditional OR call requirements and still allows us to provide excellent care to our patients.
Our nurses are successful because they have compassion, knowledge, and are team-oriented.
We orient new nurses to our unit by providing a 6-month orientation that utilizes the AORN (Association of Perioperative Registered Nurses) Periop 101 learning system and a team of dedicated preceptors. Our nurses are oriented to every service during this 6-month orientation. 
We encourage professional growth.
If your career goal is to be an excellent, well-rounded operating room nurse, Children's Perioperative Services can help with this by providing an unmatched educational and professional experience.
If you have any questions about our unit, please email me at maria.sullivan@vumc.org or visit Work at Vanderbilt University Medical Center to explore open nursing positions.
 

Unit/Area Index