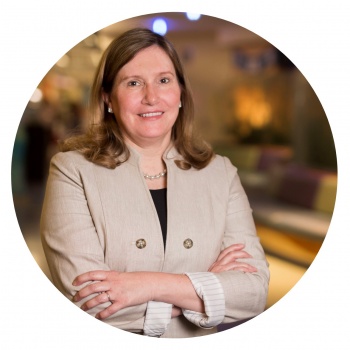 Hello and welcome to our clinics!

I'm Kathy Moss, MSN, MBA, RN, NEA-BC, Administrative Director of Ambulatory Nursing for Children's Hospital Outpatient Care also known as CHOC.  We are in the Doctor's Office Tower (DOT) floors 4-10 within Monroe Carell Jr. Children's Hospital at Vanderbilt as well as numerous off-site locations across Middle Tennessee and beyond.  

The environment in our clinics is child friendly, focused on interdisciplinary teamwork, and anchored in personalized care across the continuum. 

We care for pediatric patients ranging in age from newborns to young adults. Our patients can be followed for their well-child care or treated for a variety of simple to complex medical conditions and surgical procedures.  
Some perks of working in the pediatric clinics include working with a diverse population, establishing long-term relationships with patients and families, and the ability to make strong connections with your interdisciplinary team.  

The clinics operating hours allow staff to maintain a healthy work-life balance.  There are numerous opportunities for engagement in quality improvement and professional development.
Our nurses are successful because they are committed to our patients and families, have extensive nursing knowledge, and are compassionate. They have a strong desire to deliver high-quality care coordination and improve outcomes for our patients. 
We orient new nurses to our clinics by providing clinic specific orientation based on the individual specialty needs of the area.  A dedicated preceptor is assigned within each clinic. 
  
WE ENCOURAGE PROFESSIONAL GROWTH. 
If your career goal is to be part of an exceptional interdisciplinary team to improve the care of children across the continuum, the Children's Hospital Outpatient Care clinics will expose you to diverse medical and surgical specialty care opportunities that will allow you to be successful in your nursing career.

If you have any questions about our unit, please email me at kathy.s.moss@vumc.org or visit Work at Vanderbilt University Medical Center to explore open nursing positions.
 

Unit/Area Index