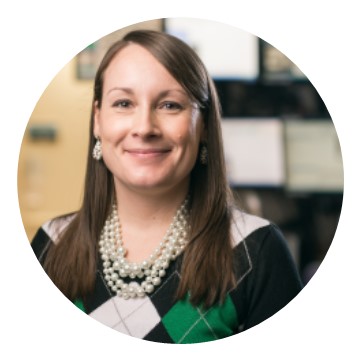 Hello and welcome to my unit! 

I'm Ali Grubbs, MSN, RN, manager of the Adult Emergency Department Stepdown Unit: C-Pod, 1st Floor VUAH.  We are located on the 1st  floor of Vanderbilt University Hospital (VUH).
The environment on our unit is friendly, focused on teamwork, and flexible to accommodate our patients' needs.
We care for adult patients 18 or older who are being treated for a variety of medical diagnoses.  Our unit is unique because we have a blended emergency department and inpatient stepdown care delivery model.

Our patient population encompasses a variety of diagnoses and levels of care.

One of the perks of working on my unit is the rare opportunity to gain knowledge and expertise in emergency and inpatient care.  This experience helps build your professional ladder so that you can be more marketable in various patient care settings.
Our nurses are successful because they have strong assessment and communication skills, adapt easily to new changes in a fast-paced setting, and have the unique skill set to care for admitted patients as well as a specialty set of emergency room patients.

We orient new nurses to our unit by providing unit-specific orientation:
- eight weeks for nurse residents
- six weeks for nurses with six months to one year of prior experience.
We provide dedicated preceptors and also cross-training with the main emergency department.
 
We encourage professional growth. 
If your career goal is to gain strong clinical experience with a variety of patient conditions, the Adult Emergency Department Stepdown Unit: C-Pod can help with this by supporting your growth and development.
If you have any questions about my unit, please visit Nursing Careers at Vanderbilt to explore open nursing positions.

Unit/Area Index