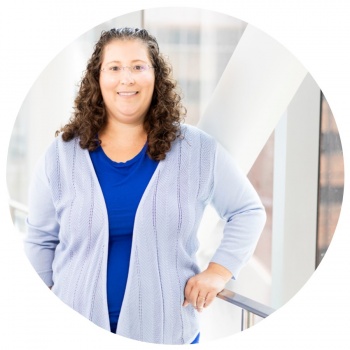 Hello and welcome to our unit!

I'm Christina Mathis, MSN, RN, GERO-BC, Manager of 6 Round Wing Adult Acute Care Medicine unit, also known as 6 Round Wing General Medicine.  We are located on the 6th floor of Medical Center North's Round Wing at Vanderbilt University Hospital (VUH).
The environment on our unit is patient-family-centered, collaborative, and dynamic.
We care for adult patients age 18 and older who are being treated for various acute and co-morbid conditions.  

Our patients are unique because of the complexity of the whole patient/family dynamics in their efforts to balance a healthy state.
One of the perks of working on my unit is the opportunity to work with patients that have many diverse medical needs and the opportunity to be a part of a shared governance team.
Our nurses are successful because they have the opportunity to be an active part of a multidisciplinary team and have the opportunity to grow their knowledge and skills as they continue their professional path.
We orient new nurses to our unit by utilizing defined core competencies as a base for skill assessment and acquisition and partnering with one or more preceptors to develop and demonstrate safe, progressive, and independent care. 
We encourage professional growth. 
If your career goal is to have a broad exposure caring for patients with diverse needs, 6 Round Wing Adult Acute Care Medicine can help with this by providing a safe environment to build new knowledge and skills.
If you have any questions about my unit, please visit Work at Vanderbilt University Medical Center to explore open nursing positions.
 

Unit/Area Index