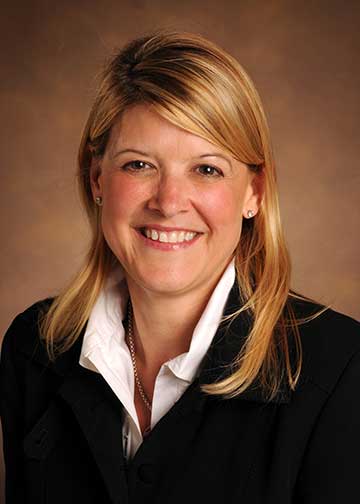 Ingrid Meszoely, MD, FACS
Associate Professor of Surgery
Division of Surgical Oncology & Endocrine Surgery
Ingram Associate Professor of Cancer Research
Phone
Phone: (615) 322-2391
Clinic Phone
Appointment: (615) 322-2064
Dr. Meszoely's clinical practice encompasses all aspects of surgical oncology with a primary focus on breast cancer. Her interests include both clinical and translational breast cancer-related research. Under Dr. Meszoelys direction, a clinic has opened at the Breast Center in collaboration with the Family Risk Assessment Program, specifically designed for patients with increased risk for developing breast cancer.
Education:
Dr. Meszoely received her undergraduate degree magna cum laude from Northeastern University (1985) and her medical degree from Boston University School of Medicine (1993).
Postdoctoral Training:
Dr. Meszoely completed her Internship in General Surgery at LAC/USC Medical Center, Los Angeles, CA and her General Surgery residency at Vanderbilt University School of Medicine. While at Vanderbilt she was also a Research Fellow in the Division of Surgical Oncology. In 2004 she completed a two-year clinical fellowship in. Surgical Oncology at the Fox Chase Cancer Center, Philadelphia, PA. She is certified by the American Board of Surgery.
Publications: