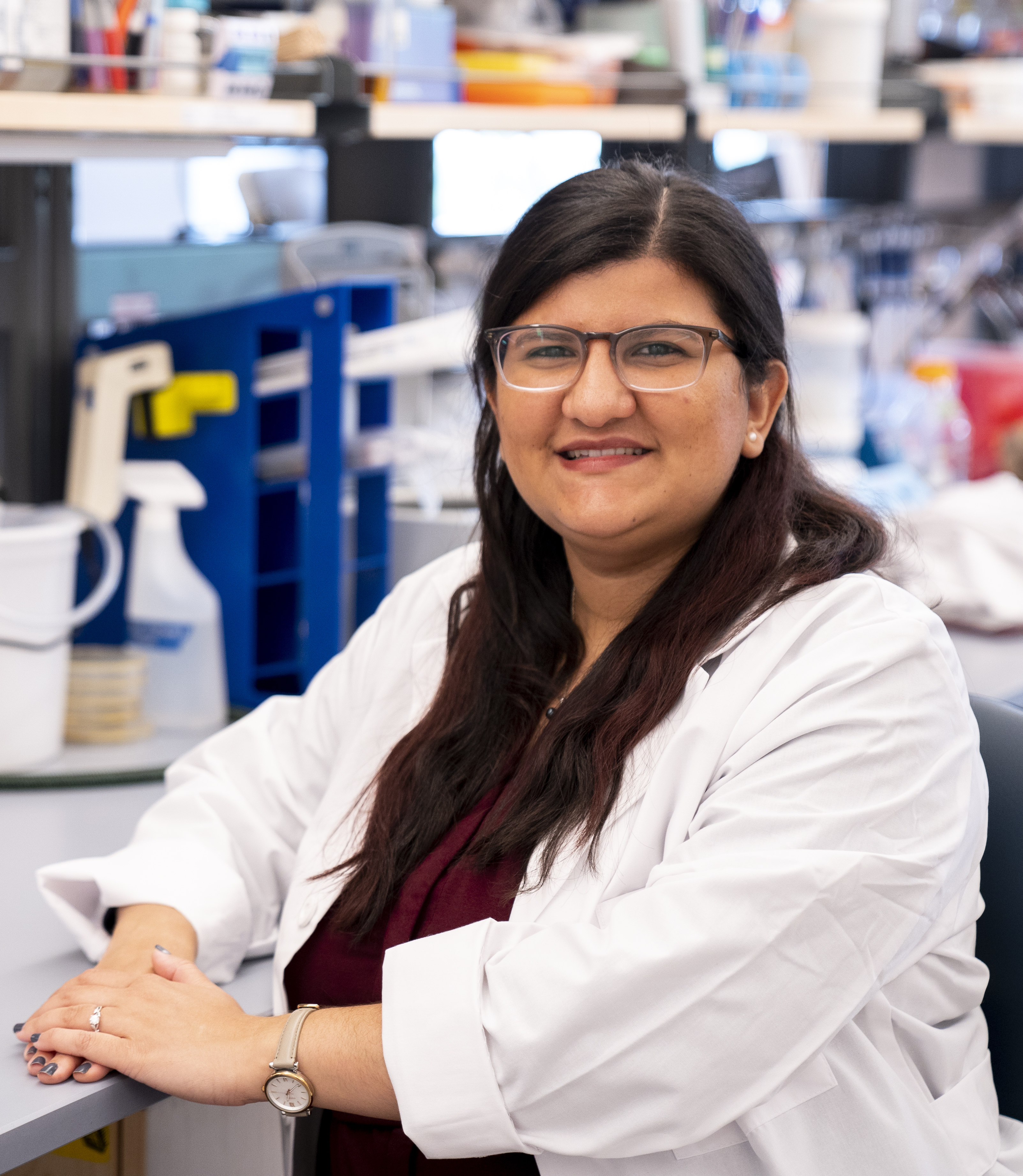 Valeria Reyes Ruiz, Ph.D.
Postdoctoral Research Fellow
Eric Skaar Lab
1161 21st Ave South
Medical Center North AA5303
Nashville
Tennessee
37232
I was born and raised in Puerto Rico and received my Bachelors degree from the University of Puerto Rico at Humacao. I then moved to the University of Pennsylvania to continue my graduate studies. My thesis work in Dr. Sunny Shin's laboratory focused on human-specific inflammasome responses against Salmonella infection. I joined the Skaar Lab as a postdoctoral fellow in August 2019 studying host-pathogen interactions in the context of Staphylococcus aureus infection.
Photo Credit: Erica Brechtelsbauer / AP Images for HHMI
Research Information
My main project focuses on defining S. aureus regulatory systems that respond to environmental stresses during infection. Although once considered to be a predominantly extracellular pathogen, a growing body of literature describes an important intracellular macrophage reservoir of S. aureus that is poorly accessed by antibiotics and facilitates survival within the host. I seek to understand the interaction of intracellular S. aureus with macrophages as it could provide insight into the development of therapeutics to treat this bacterial reservoir.
Other Honors:
Academic Pathways Fellow
HHMI Hanna H. Gray Fellow
BWF PDEP Fellow
Publications on