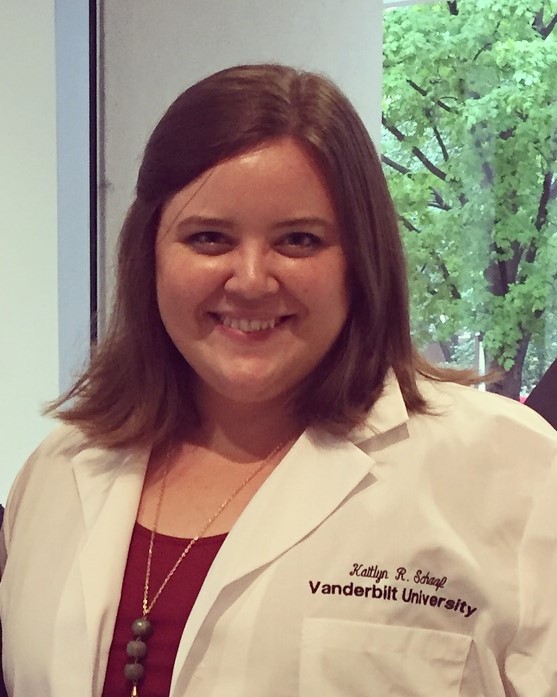 Kaitlyn Schaaf
Microbe-Host Interactions Graduate Program
Laboratory for Science and Translation in Critical Illness (Dr. Ciara Shaver and Dr. Julie Bastarache)
Nashville
Tennessee
37232
Kaitlyn graduated with a B.Sc. in Biology from Samford University in 2014 where her research focused on restoration ecology of tropical rain forests. Upon graduation, she began working as a research assistant in the laboratory of Dr. Olaf Kutsch at the University of Alabama at Birmingham where she studied the host cellular changes involved in the long term persistence of HIV and Mycobacterium tuberculosis infections. Kaitlyn began graduate school at Vanderbilt University in the fall of 2017 and joined the Microbe Host Interactions program.
Awards and Honors:
President, American Society of Microbiology Student Chapter of Vanderbilt University
Research Information
Kaitlyn's thesis research focuses on the pathogenesis of influenza virus associated acute respiratory distress syndrome. In particular, she studies the underlying cellular and molecular mechanisms of alveolar epithelial glycocalyx shedding in the lung epithelium during infection, and how that propagates lung injury.
Publications on