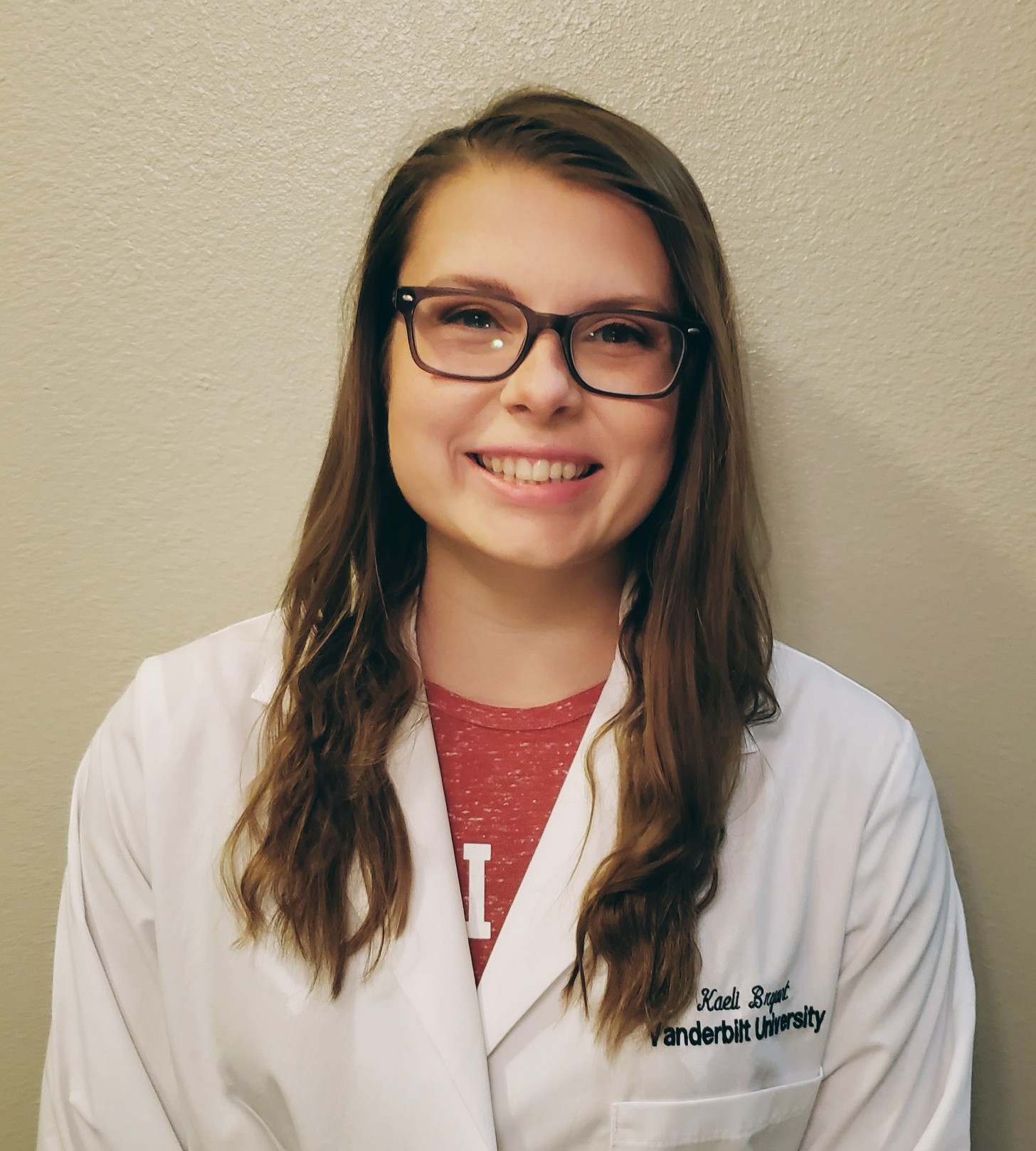 Kaeli Noele Bryant
Microbe-Host Interactions Graduate Program
I am from Greenwood, Indiana and earned my B.S. in Biochemistry at Indiana University in 2020. While at IU, I spent 4 years studying Wolbachia pipientis under Dr. Irene Newton. I joined IGP in 2020 and joined the lab of Dr. Timothy Cover in 2021. When not in lab, I enjoy cooking, rock climbing, and solving crossword puzzles.
Awards and Honors:
Goldwater Scholar, 2019
NSF GRFP Honorable Mention, 2020
Research Information
I research how CagA, a bacterial oncoprotein made by Helicobacter pylori, is recruited and then secreted into host cells. I am also interested in studying genetic diversity of H. pylori and how it affects the activity of the Cag type IV secretion system.