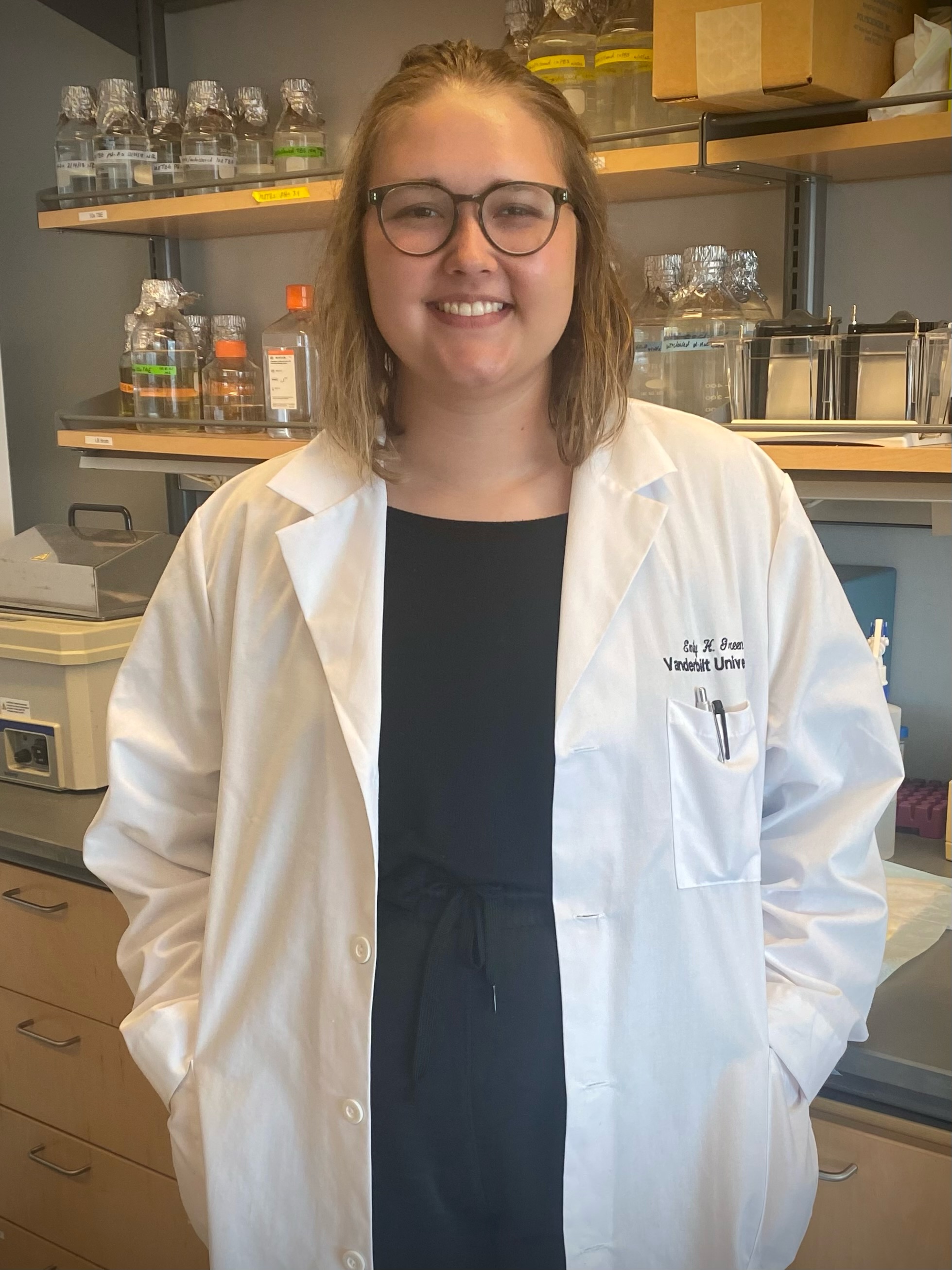 Emily Green
Molecular Pathology & Immunology Graduate Program
Nicholas Markham and Holly Algood Labs
2213 Garland Ave, 10415-F MRB IV
Nashville
Tennessee
37232
As a Tennessee native, I grew up in the small town of Gruetli-Laager. I attended The University of the South for my undergraduate studies, earning my B.S. in Biology. I began my graduate studies here at Vanderbilt through the Interdisciplinary Graduate Program (IGP) in the fall of 2021. Then, I transitioned to the Molecular Pathology and Immunology (MPI) graduate program and joined the labs of Dr. Nicholas Markham and Dr. Holly Algood in the spring of 2022.
Research Information
In the Markham and Algood labs, I investigate interactions of proteins involved with mucosal immunity against infectious colitis, colorectal dysplasia, and tumorigenesis.