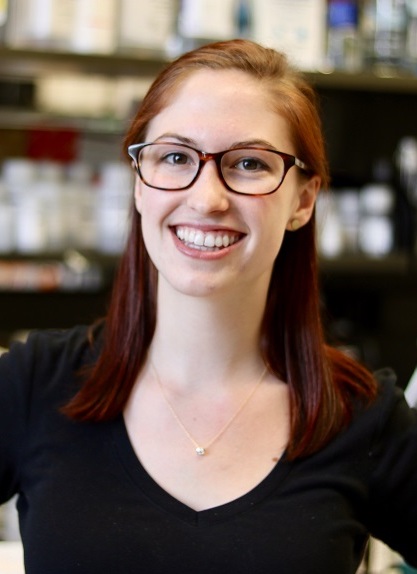 Emilie Fisher
Molecular Pathology & Immunology Graduate Program
Jeff Rathmell Lab
1161 21st Ave S
Nashville
Tennessee
37232
Originally from Portland, OR, I graduated with a BA in Biophysics from Scripps College in 2016. I then spent two post-bac years as an NIH UGSP scholar in the lab of Dr. Michael Otto. I matriculated into the Vanderbilt MSTP in 2018 and joined the MPI graduate program in 2020. Outside of lab I enjoy volunteering at Shade Tree, the student-run free clinic, making and drinking caffeinated beverages, and spending time with my cat and two dogs.
Research Information
In the Rathmell lab I study immunometabolism in the context of anti-tumor immunotherapy. Specifically, I am investigating metabolic programs that may be targeted to enhance CD8+ T cell function in the tumor microenvironment.