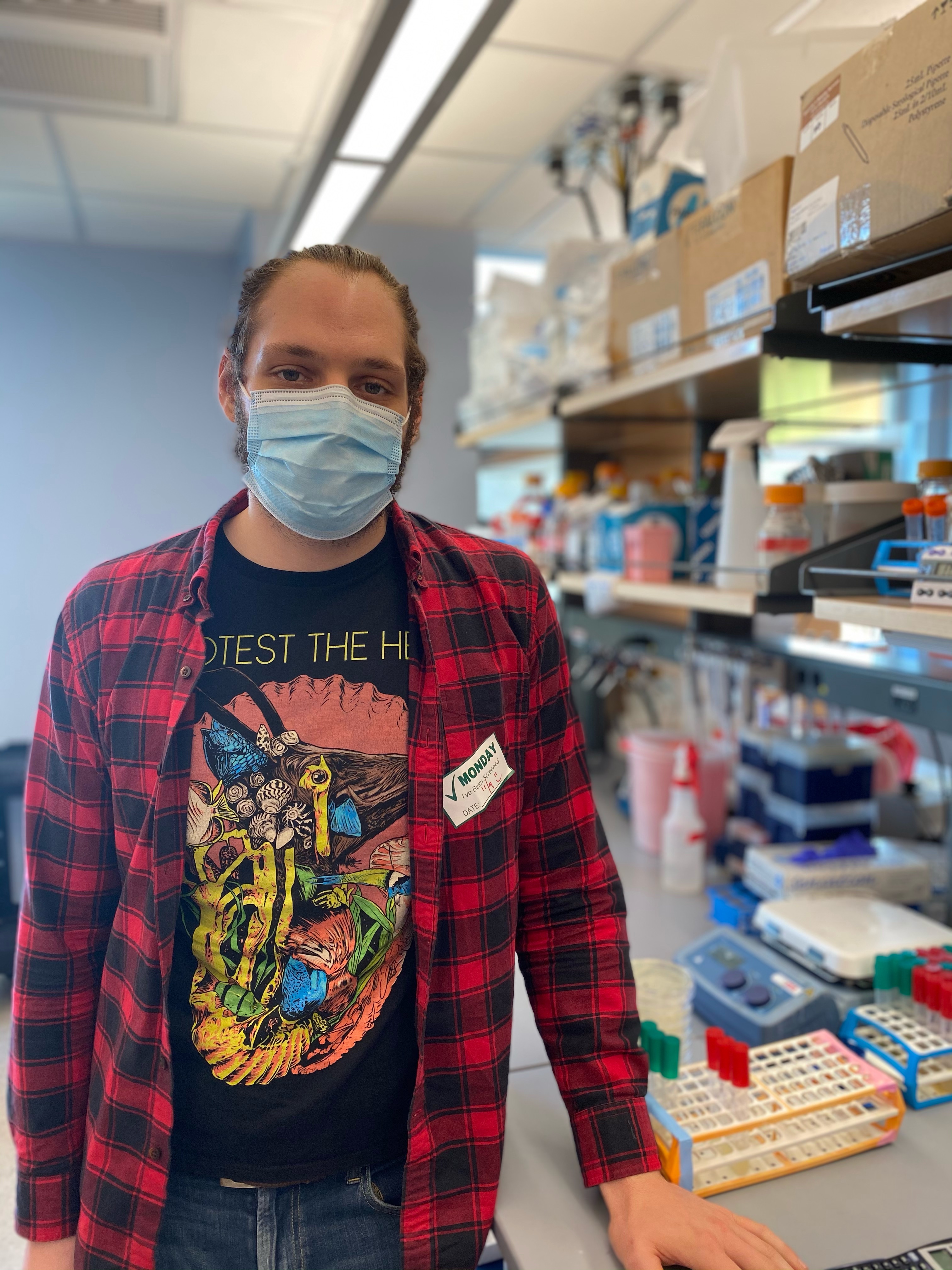 Dillon Kunkle, Ph.D.
Postdoctoral Research Fellow
Eric Skaar Lab
1161 21st Ave South
A5104 Medical Center North
Nashville
Tennessee
37232
Dillon grew up in western Pennsylvania and earned his B.S in biology from Point Park University in Pittsburgh, Pa. He stayed in Pittsburgh for his doctoral work, where he earned his Ph.D from the University of Pittsburgh in Dr. James Bina's lab, where he studied the link between Vibrio cholerae RND multidrug efflux pumps and bacterial adaptive responses. In the Skaar lab Dillon studies the struggle for nutrient metals at the Acinetobacter baumannii host-pathogen interface.