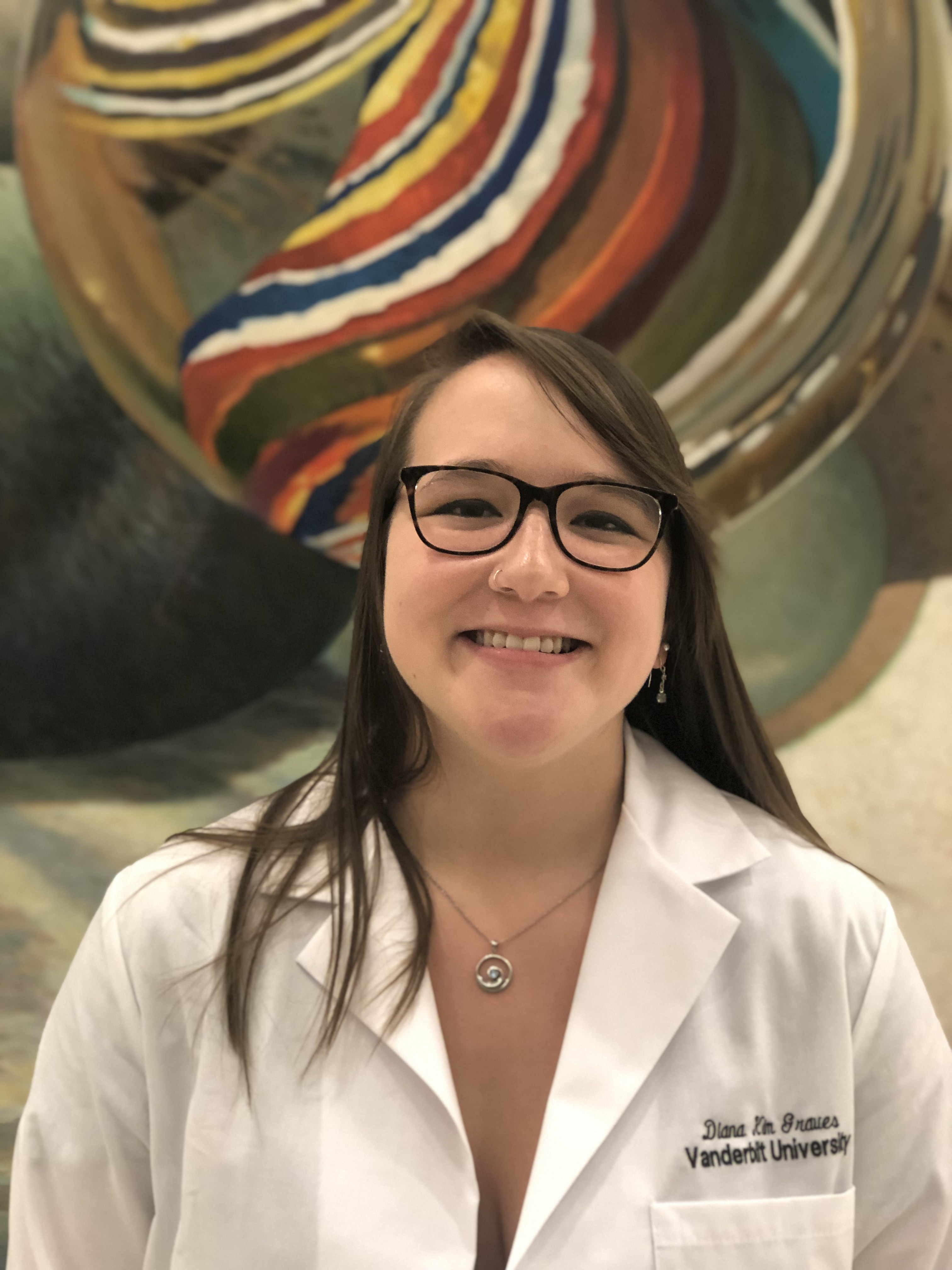 Diana Graves
Molecular Pathology & Immunology Graduate Program
654 Preston Research Building
2220 Pierce Ave
Room / Suite
Young Kim Lab
Nashville
Tennessee
37232
Diana received her B.S. in Chemistry from the University of North Georgia. Her undergraduate research focused on expressing homologs, comparing kinetics, and using site-directed mutagenesis to better understand the catalytic mechanism of the novel enzyme MfnB under the direction of Dr. Yu Wang. Diana entered Vanderbilt University in 2019 through the QCB program. She then joined the Young Kim lab under the Molecular Pathology and Immunology graduate training program.
Research Information
Diana's research focuses on studying immune cell infiltration in the tumor microenvironment. Her project involves analyzing the factors affecting macrophage polarization and cancer-associated fibroblast phenotypes in the context of head and neck cancer.