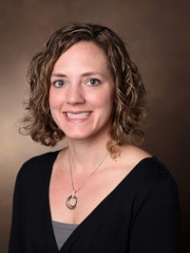 Dawn C. Newcomb, Ph.D.
Assistant Professor of Medicine
Assistant Professor of Pathology, Microbiology and Immunology
1227-B Medical Center North
1161 21st Avenue South
Nashville
Tennessee
37232
Role of sex hormones in inflammation in asthma
Dr. Newcomb received her undergraduate degree from North Carolina State University in 2002 and her Ph.D. from University of Michigan in 2007.  She trained as a post-doctoral fellow in Dr. R. Stokes Peebles, Jr. M.D. laboratory at Vanderbilt University focusing on lung inflammation, viral infections, and T cell immune responses.  Dr. Newcomb currently has a K12 award to determine the role of gender in CD4+ Th17-mediated inflammation in severe asthma.
Research Information
Our laboratory is focused on determining the role of sex hormones on innate lymphoid cell and T cell differentiation and cytokine expression, using asthma as our disease model. To study this, we utilize lymphocytes from the blood of healthy and asthmatic individuals as well as mouse models which mimic asthma. Findings from our laboratory will be important in determining why women are more likely to have asthma as adults compared to men and may provide new potential therapeutic targets for treating airway inflammation.
Publications on