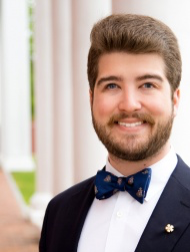 Dalton Greenwood, B.S.
Molecular Pathology & Immunology Graduate Program
MCN B3310
Vanderbilt University
Nashville
Tennessee
Originally from Nashville, I received my B.S. in Biochemistry from Washington and Lee University in 2017. During my undergraduate years, I worked in the lab of Dr. Rick Myers at HudsonAlpha Institute for Biotechnology in Huntsville, AL. I then joined the IGP in the fall of 2017 and the Rathmell lab in the spring of 2018.
Research Information
I investigate the roles of glutamine, citrate, and acetate metabolism on hematopoietic stem cell differentiation and function.