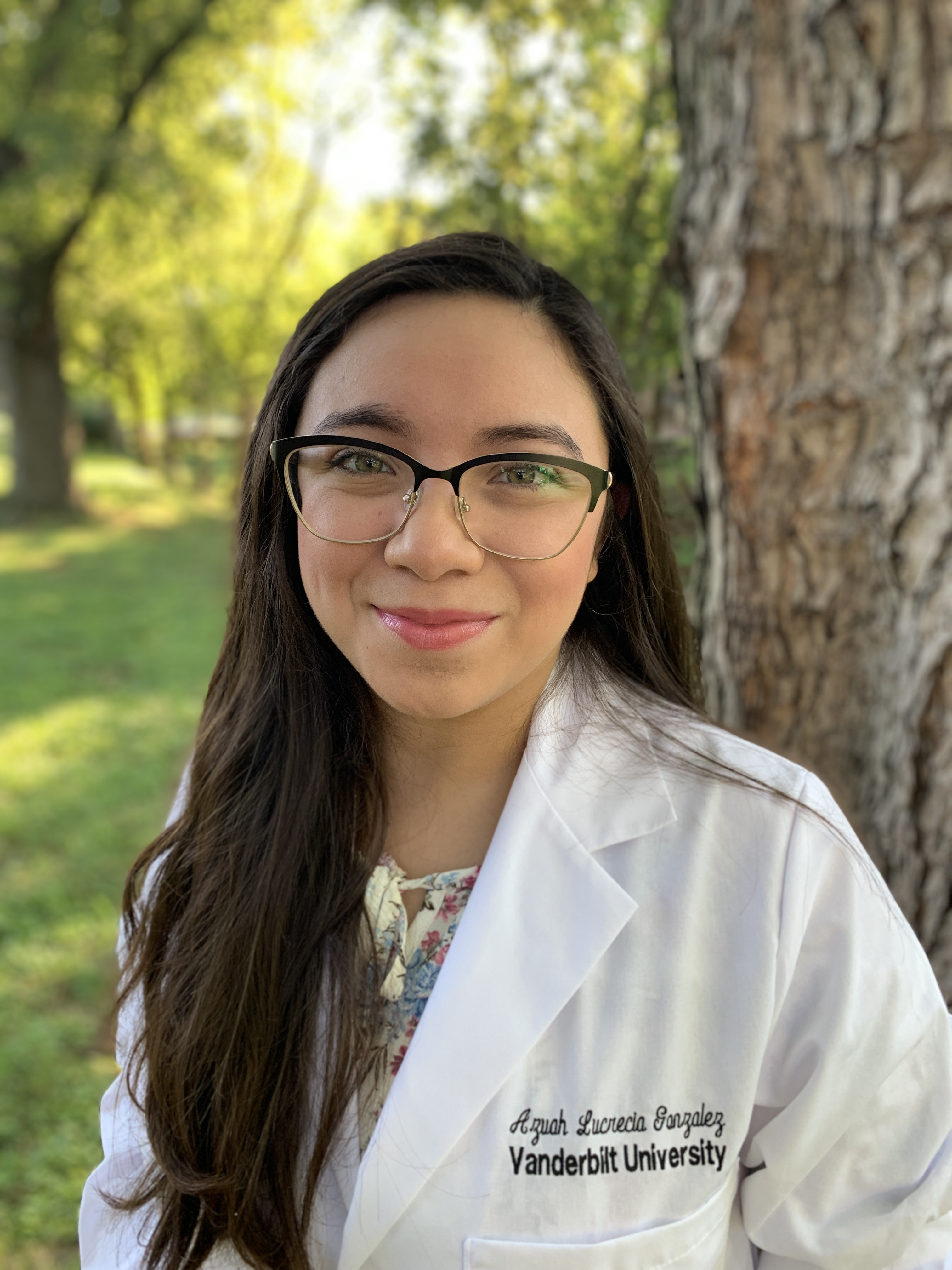 Azuah Gonzalez, BS
Molecular Pathology & Immunology Graduate Program
Preston Research Building
Amanda Doran Lab
I was born and raised in Boyle Heights, California! I graduated from the University of California, Santa Cruz in 2020 with a degree in Biochemistry and Molecular Biology. During my undergraduate career, I studied bacterial pathogenesis and colonization in the lab of Dr. Victoria Auerbuch-Stone. Since then, I joined the IGP in 2020 and I am now in the laboratory of Amanda Doran MD/PhD in the Department of Pathology, Microbiology, and Immunology.
Research Information
In the Doran lab, we broadly study the mechanisms of inflammation resolution, and my research centers around the metabolic reprogramming of macrophages in response to damaging, endogenous stimuli.