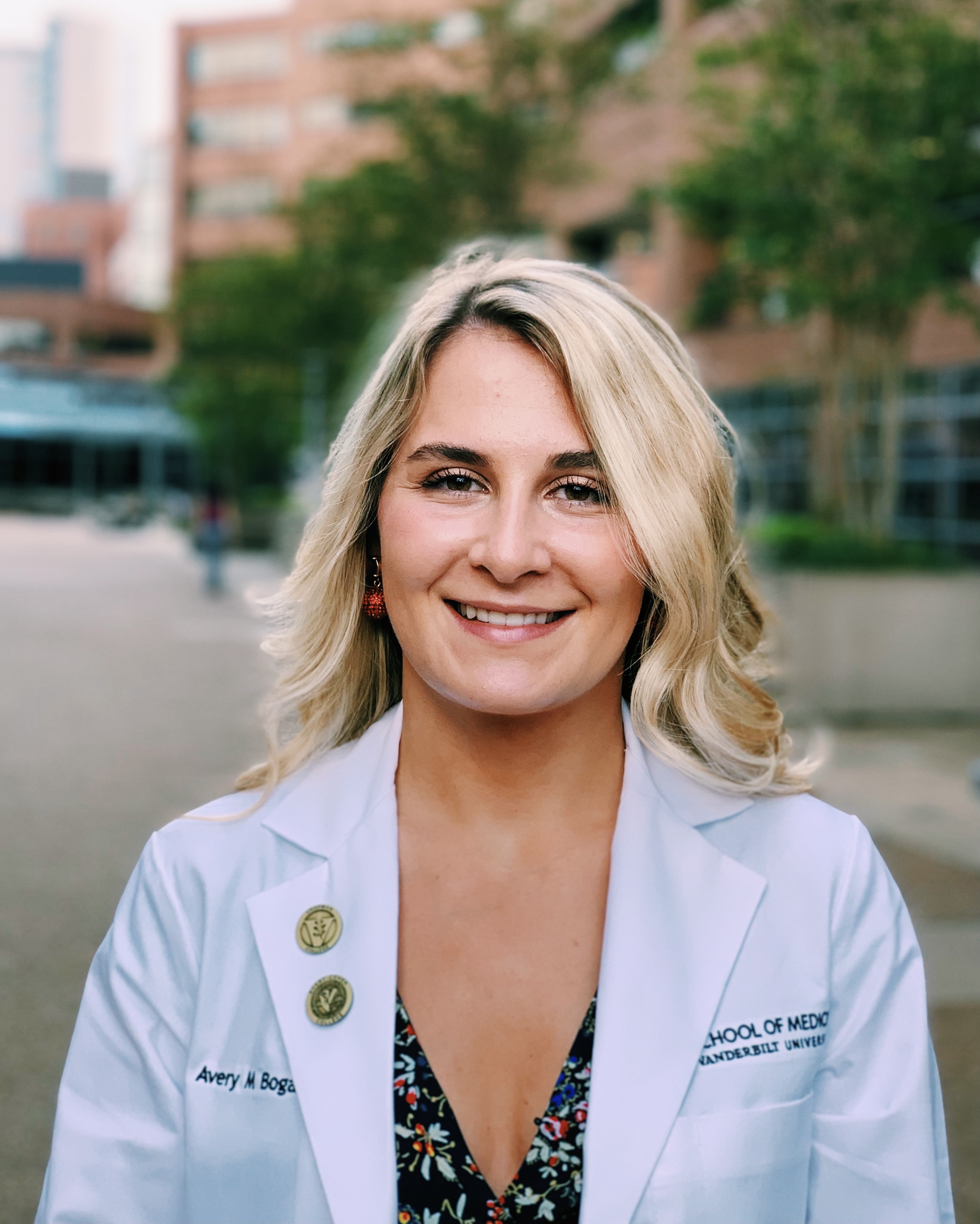 Avery Bogart
Molecular Pathology & Immunology Graduate Program
The Laboratory for Science and Translation in Critical Illness
1161 21st Ave South
Nashville
Tennessee
37212
I'm a native of Cleveland, OH and went to Ohio University for undergrad. I love cooking (especially homemade pastas), reading, and yoga. I also try to take art classes, usually ceramics, when I have the time.
Research Information
Defining the mechanisms and role of endothelial glycocalyx injury to sepsis-associated acute respiratory distress syndrome.