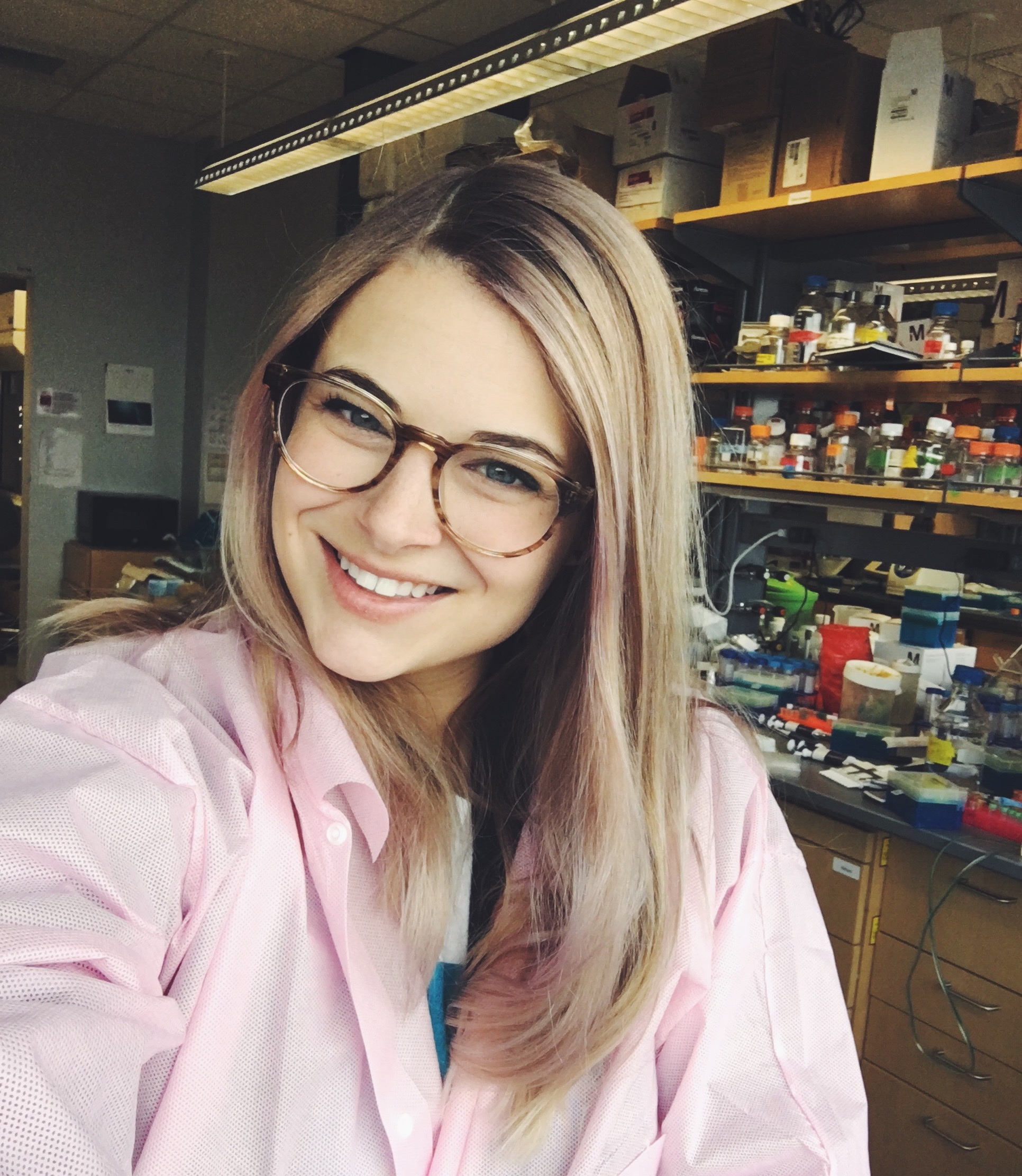 Andrea Shiakolas, B.A.
Microbe-Host Interactions Graduate Program
Ivelin Georgiev Lab
11475 MRB IV
1161 21st Avenue South
Nashville
Tennessee
37232-2561
I am from Dallas, Texas, and I graduated from Vanderbilt University in 2015 with a degree in Molecular and Cellular Biology. During undergrad, under Dr. Louise-Rollins Smith, I studied how a frog-killing fungus can inhibit amphibian immune defenses through the release of inhibitory metabolites. After graduation, I worked for two years at the NIH at the Vaccine Research Center in Dr. John Mascola's laboratory studying the co-evolution of broadly neutralizing antibodies and HIV. In 2017, I joined IGP and later joined the Microbe-Host Interactions program in Dr. Ivelin Georgiev's laboratory.
Research Information
I study the antibody response to a variety of pathogens including HIV, influenza, and Coronaviruses. To do this, I helped develop a technology that allows for screening of thousands of single B cells for reactivity to a variety of antigens. The technology, called LIBRA-seq, enables recovery of paired antibody sequence and antigen specificity for each single cell.
Publications on