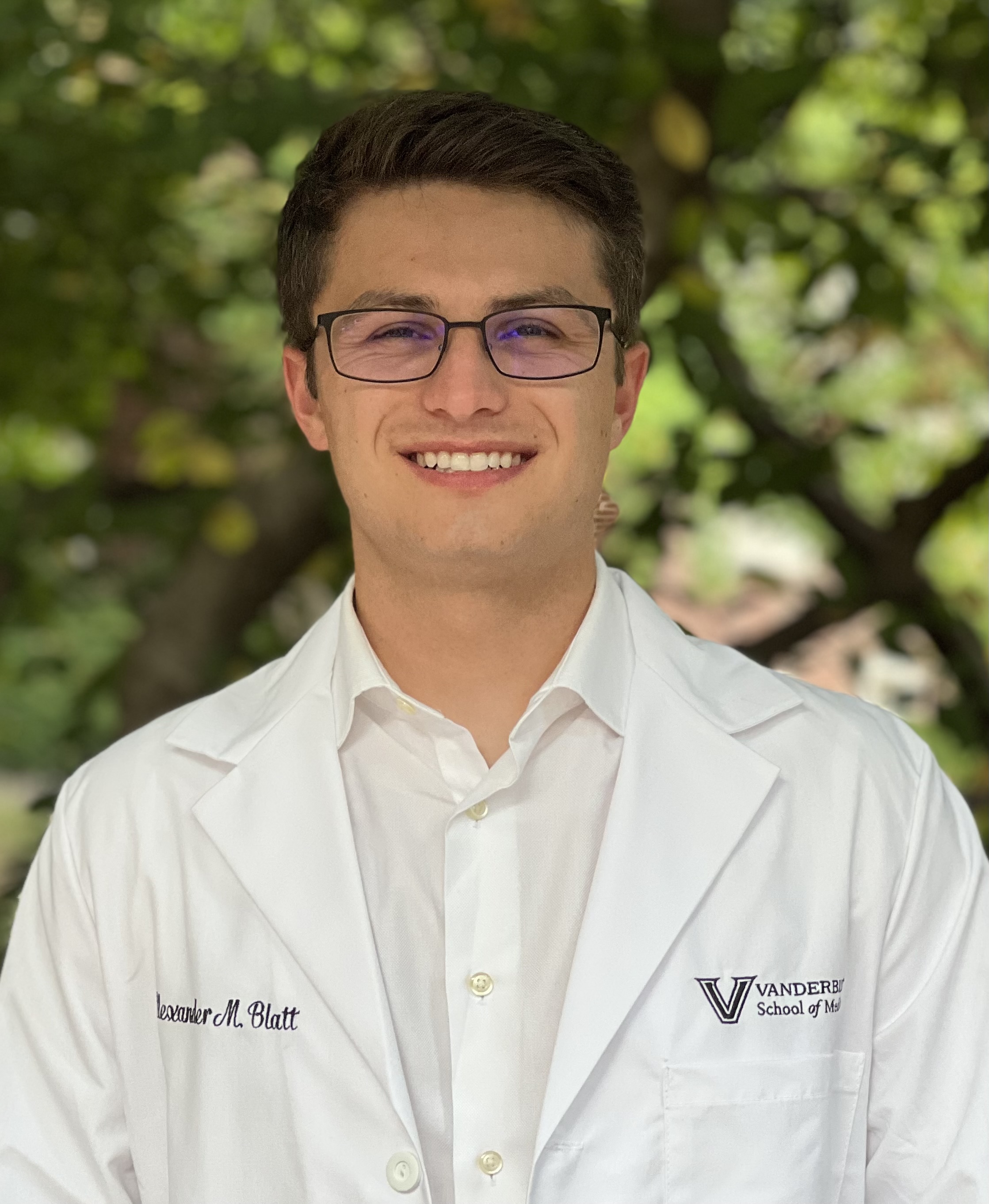 Alex Blatt
Molecular Pathology & Immunology Graduate Program
Medical Center North
1161 21st Avenue South
Room / Suite
C2119 MCN - Pua Lab
Nashville
Tennessee
37232
Alex is from Sausalito, California and graduated from the University of San Diego earning a B.A. in Biochemistry in 2022. He immediately joined Vanderbilt University through the IGP and the Pua lab in 2023. In his free time he enjoys playing the piano.
Research Information
I investigate the function of T cell extracellular vesicles and their contribution towards the pathophysiology of allergic airway inflammation and disease using both molecular and cellular approaches.