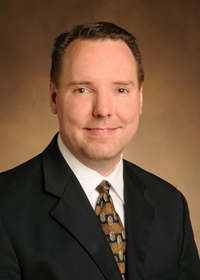 Adam C. Seegmiller, M.D., Ph.D.
Professor of Pathology, Microbiology and Immunology
Vice Chair for Clinical Pathology and Clinical Affairs
Executive Medical Director, Pathology and Laboratory Medicine Clinical Service Center
C2102B MCN
1161 21st Ave South
Nashville
Tennessee
37232
Lipids, Metabolism, Cystic fibrosis, Hematopathology, Flow cytometry, Hematologic malignancy, Leukemia, Lymphoma
Dr. Seegmiller has led the development of evidence-based standards to guide test ordering for bone marrow biopsies. He designed metrics and data-collection tools to monitor application of these standards and to generate evidence for iterative process refinement. The resulting approach, the Diagnostic Management Team, has significantly improved test ordering and interpretation in hematopathology. Dr. Seegmiller's clinical focus is on the diagnosis of hematolymphoid malignancies including leukemia, lymphoma and myeloma. He has a particular interest in the application of flow cytometry in the diagnosis, prognosis and monitoring of these diseases. In addition, Dr. Seegmiller leads a basic research laboratory that studies fatty acid metabolism in disease pathogenesis. The goal of this research is to devise lipid biomarkers to measure disease status and therapies to correct abnormalities in fatty acid metabolism to improve disease outcomes.
Dr. Seegmiller received his M.D. and Ph.D. degrees from University of Texas Southwestern Medical Center in Dallas, where he also completed a clinical pathology residency and hematopathology fellowship.
Dr. Seegmiller is a fellow of the College of American Pathologists and the American Society for Clinical Pathology. He received a Vanderbilt Physician Scientist Development (VPSD) Program Award in 2010. He is the author of 22 peer-reviewed articles.
"As a pathologist, my highest goal is to ensure that my clinical colleagues receive the most accurate, clear, and complete diagnostic information in order to provide the best possible care for their patients."
Research Information
Cystic fibrosis (CF) is an inherited disease caused by mutations in the gene encoding CFTR, a chloride ion channel. Among the numerous consequences of these mutations are alterations in the composition of polyunsaturated fatty acids (PUFAs) in patient tissues. We have demonstrated that these changes are due to increased expression and activity of fatty acid desaturase enzymes. Furthermore, we and others have shown that these changes likely play a role in CF pathogenesis, perhaps through excessive production of eicosanoid hormones. We continue to investigate the regulation of PUFA metabolic pathways and the role that their function or dysfunction plays in the abnormal lipid metabolism of CF. In addition, we are studying the potential role of PUFAs both as biomarkers and therapies for patients with CF.
Publications on