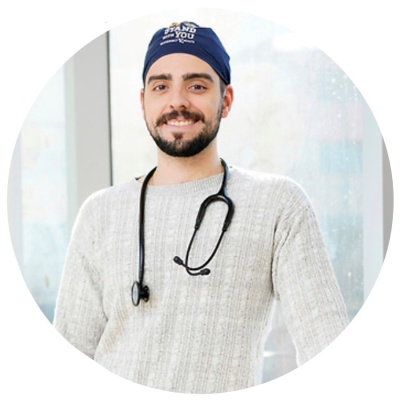 I began my career as a nurse in the summer 2019 nurse residency group. I started in the Medical ICU, and it's been nothing short of an excellent experience. I'm currently a part of their falls committee and I'm serving as a preceptor, helping teach other new nurses valuable skills I've learned through my time here at Vanderbilt. 

I only applied for Vanderbilt's nurse residency program as its prominence and reputation are incomparable. What really stood out to me is that it's a magnet-designated institution. This means Vanderbilt strives to provide our nurses with a gratifying environment, helping us to grow and succeed, while at the same time providing excellent care to patients and families. Vanderbilt really hones on evidence-based practice as well, keeping up to date with the best and current practices. 

The nurse residency program played an integral role in allowing me to grow as a nurse and enhance my critical thinking skills. During my orientation, my unit provided me with excellent preceptors that matched my personality, as well as resources to help me successfully transition into my own practice. My educator, manager, staff leaders, and coworkers supported me throughout my orientation, ensuring I was well prepared and had a strong foundation.  

What makes me proud is how Vanderbilt really emphasizes the importance of the nurse. Our skills and opinions are valued and Vanderbilt goes above and beyond to provide our nurses with opportunities for growth advancement. In turn, this support really helps us to provide the best care we can for our patients. It really is a special type of environment that promotes a culture of camaraderie and collaboration and I absolutely love it.