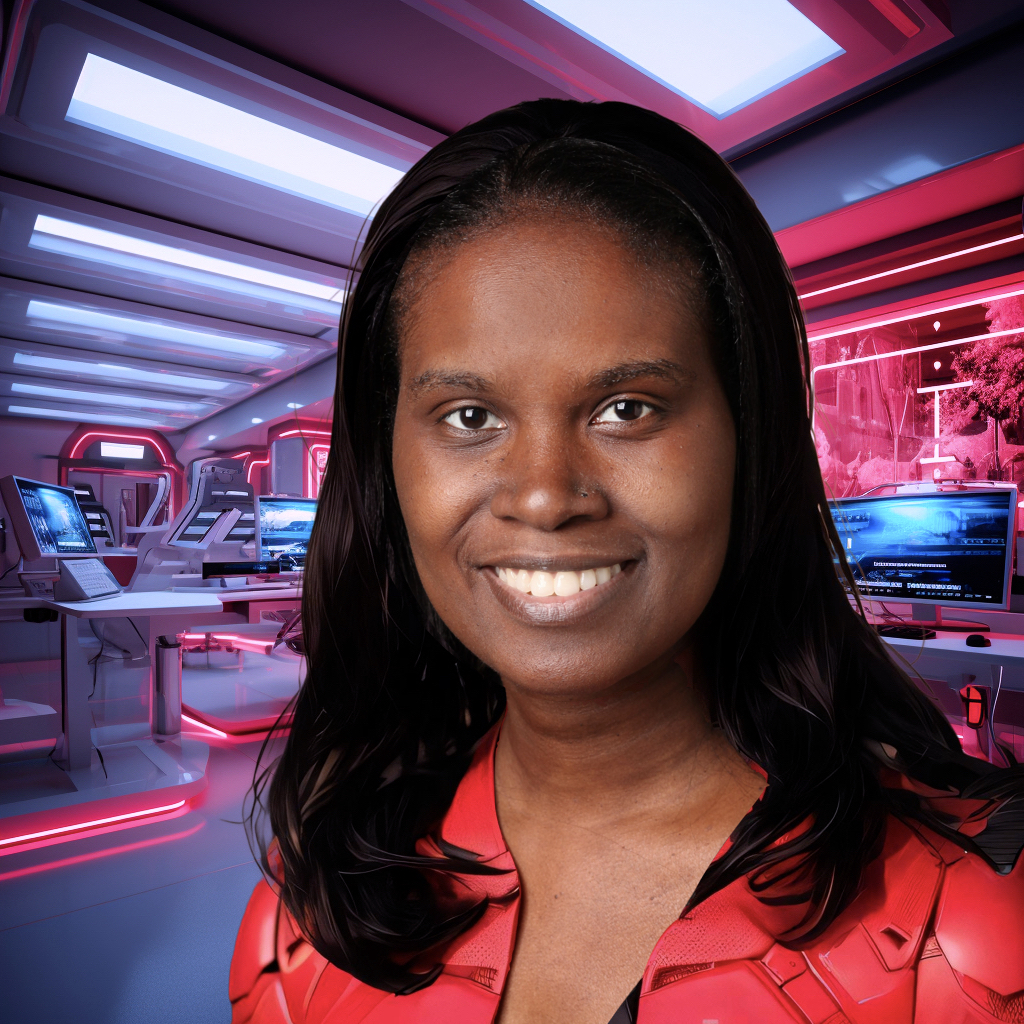 Yaa Kumah-Crystal, MD, MPH, MS
Department of Biomedical Informatics
Department of Pediatric Endocrinology
2525 West End Avenue
Nashville, TN
37203
Background: Yaa Kumah-Crystal, MD, MPH, MS, is an Associate Professor of Biomedical Informatics and Pediatric Endocrinology at Vanderbilt University Medical Center (VUMC). Dr. Kumah-Crystal's research focuses on communication and documentation in healthcare, information summarization and visualization, and generative artificial intelligence. She is particularly interested in exploring how these innovations can facilitate communication within the Electronic Health Record (EHR) and assessing their broader implications for health, education, and society.
At Vanderbilt HealthIT, Dr. Kumah-Crystal leads the development of Voice Assistant Technologies to enhance the usability of the EHR through natural language communication. She is the project lead for the Vanderbilt EHR Voice Assistant (VEVA) initiative, which aims to integrate voice user interfaces into the EHR provider workflow. As a Core Design Advisor within VUMC HealthIT, Dr. Kumah-Crystal collaborates across clinical systems to review and advise on EHR change and integration projects, with the goal of optimizing products and processes.
Dr. Kumah-Crystal remains clinically active, supervising Pediatric Endocrine Fellows, Pediatric Residents, and Attending to her own clinic patients. Her research and affiliated publications examine the use of technology to improve care and communication for providers and patients. During the COVID-19 crisis, Dr. Kumah-Crystal partnered with the VUMC Telehealth Taskforce as the Clinical Director in HealthIT for Telemedicine, helping to deploy Telehealth solutions for outpatient and inpatient care delivery, ensuring the continuation of essential care. Dr. Kumah-Crystal and the Telehealth team continue to explore strategies for integrating new remote care models alongside in-clinic visits to address the evolving needs of patients.
Expertise: Dr. Kumah-Crystal's expertise in Clinical Informatics centers on the development, implementation, and evaluation of communication and documentation tools that support clinical care. She is particularly interested in voice interactions with the Electronic Health Record (EHR) and establishing best practices for this emerging modality. Additionally, Dr. Kumah-Crystal investigates techniques for using generative artificial intelligence to facilitate clinical documentation and summaries based on end-user interactions and EHR metadata. Her expertise also extends to the evaluation of diabetes technologies for compliance management and problem-solving.
Twitter: @YaaKumah