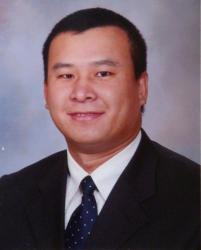 Wei-Qi Wei, MD, PhD, FAMIA
Department of Biomedical Informatics
Office Address
2525 West End Avenue
Nashville
Tennessee
37203
Wei-Qi Wei, MD, PhD, is an associate professor (tenure track) in Biomedical Informatics in the School of Medicine at Vanderbilt University.  His research focuses on developing new informatics tools/resources to optimize phenotyping performance or enable deep phenotyping through terminology/ontology, NLP, and machine learning. His major work also includes enabling precision medicine through making pharmacogenomics discoveries that may favorably affect a patient's treatment outcome using big EHR data. His projects are primarily supported by American heart association (AHA) and NIH including R01 and several large U01/P50/U2C grants.
Dr. Wei participated and remain an important role in several significant collaboration research networks. He currently serves as the co-chair of phenotyping working group of the Electronic Medical Records and Genomics (eMERGE) Network and the co-chair of eMERGE NLP working group. He is also a member of the Coordinating Center and the Precision Medicine Initiative's (PMI's, now AllofUS).
Dr. Wei obtained his medical degree from Peking Union Medical College and PhD in health informatics from the University of Minnesota. 
His publications can be found at: https://scholar.google.com/citations?user=xuw6dakAAAAJ&hl=en