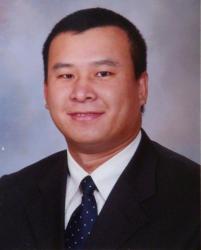 Wei-Qi Wei, MD, PhD
Department of Biomedical Informatics
Office Address
2525 West End Avenue
Nashville
Tennessee
37203
Wei-Qi Wei, MD, PhD, is an Instructor in Biomedical Informatics in the School of Medicine at Vanderbilt University.  His research currently focuses on leveraging machine-processable content from EMR systems for meaningful use. In his earlier work, he provided a multidimensional demonstration of how data fragmentation within current electronic medical record (EMR) systems affects high-throughput clinical phenotyping.
Among various honors, he was a Student Paper Competition Finalist at the American Medical Informatics Annual Symposium (2001), a recipient of a National Science Foundation graduate fellowship (2009), Biomedical Informatics and Computational Biology Collaborative Graduate Fellow at the University of Minnesota (2010), and an International International Partnership in Health Informatics Education Fellow for the Medical Informatics Master Class (Salt Lake City, Utah) (2008).
He obtained his M.D. from Peking Union Medical College and Ph.D. in health informatics from the University of Minnesota.