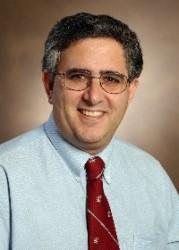 Stuart T. Weinberg, MD, FAAP, FAMIA
Department of Biomedical Informatics
Stuart T. Weinberg, MD, FAAP, FAMIA, is an Associate Professor of Biomedical Informatics and Pediatrics in the School of Medicine at Vanderbilt University. Dr. Weinberg currently oversees a number of activities associated with immunizations, including interactions with the TN immunization state registry, immunization clinical decision support, and content management. For 11 years, from Dec 2004 through Jan 2016, he was the primary developer and Project Director for the Electronic Outpatient Whiteboard (OPWB) application, which was a clinic workflow tool that ran within StarPanel. As of January, 2016, the OPWB had been used by as many as 3,200 individuals per day across 180+ clinical areas. He was also a member of the Wiz/Heo development team, primarily responsible for the creation and maintenance of the AdmissionWiz and ConsultWiz modules. He also integrated and supported a stand-alone 3rd-party immunization forecaster web service into the Starpanel electronic health record. His current research interests are in clinical decision support, clinical reminders, web services, immunization registries, personal health records, barcoding, intuitive user interfaces, pediatric-specific applications, and camp informatics.
Dr. Weinberg received recognition from the American Medical Informatics Association (AMIA) for his body of work in applied informatics by being selected in the inaugural class of AMIA Fellows in 2018.
Dr. Weinberg is also active with the American Academy of Pediatrics (AAP), serving for 16 years as the webmaster for the Council on Clinical Information Technology (COCIT) (http://www.aapcocit.org).  He developed its Pediatric Electronic Medical Record Review site and the COCIT Member Profile Pilot site. He also served as COCIT's Chairperson, from July 1, 2013 through June 30, 2017, and is currently the Past Chair. In addition, Dr. Weinberg has been active since 2008 with the AAP's Partnership for Policy Implementation (PPI), tasked with increasing the ability of pediatricians to implement AAP recommendations at the point of care and ensuring that AAP recommendations can be more easily incorporated within electronic health record (EHR) decision support systems.​
Among various honors, he has received the Vanderbilt Department of Biomedical Informatics Outstanding Educator Award (2013), the State of Tennessee Childhood Immunization Champion from the Centers for Disease Control and Prevention (2012), and the American Academy of Pediatrics' Byron B. Oberst Award from the Council on Clinical Information Technology (2004).
Dr. Weinberg received a B.S. in computer science from Dartmouth College, M.D. from the University of Cincinnati College of Medicine, and was a pediatric resident at the Children's Hospital of Pittsburgh. He was an NLM Medical Informatics Fellow in Pittsburgh under Dr. Randy Miller. Dr. Weinberg's clinical work includes over 13 years as a pediatric hospitalist and an additional 2 years at an urgent-care center prior to joining the Vanderbilt Biomedical Informatics faculty.
Last updated on October 31, 2018