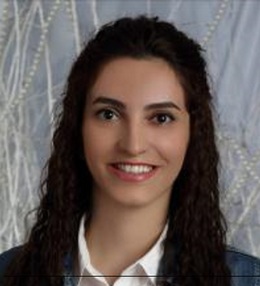 Minoo Bagheri, PhD, MSc
Research Instructor, Division of Cardiovascular Medicine
Minoo Bagheri, PhD, MSc, is a Research Instructor in the Division of Cardiovascular Medicine within the Department of Medicine at Vanderbilt University Medical Center. Her background is in nutritional epidemiology and big data analysis, and during her graduate studies at Tehran University of Medical Sciences and Harvard School of Public Health, she gained extensive experience in identification of metabolomic biomarkers of diet and disease and a strong background in high-throughput multi-omics techniques and big data analysis.
During her graduate studies, Dr. Bagheri's work centered upon identifying the metabolomic signatures of dietary patterns, metabolites discriminating between phenotypes of obesity and changes in plasma metabolites after vitamin D supplementation in obese adults, and lipidome associated with the lipoprotein insulin resistance index in various populations ranging from the Nurses' Health Study/Health Professional Follow-Up Study to a Costa Rican population in the middle of the nutrition transition to various clinical settings in Iran.
Interested in the role of genetics, Dr. Bagheri pursued postdoctoral work in multi-omics, first at the University of Alabama at Birmingham, and then at VUMC where she performed research conducting Mendelian-Randomization, phenome-wide-association studies (PheWAS), and genetic approaches in metabolomics and microbiome data. She is particularly interested in expanding beyond these multi-omics approaches to identify novel heterogenous mechanisms underlying cardiometabolic disease. She has demonstrated a commitment to contribute to the evidence-base supporting precision medicine approaches in cardiometabolic health as well as applying innovative integrative multi-omics approaches to address gaps in translational research in cardiometabolic disease which may inform future prognostic tools constructed from risk prediction models.
Minoo Bagheri, PhD, MSc, was previously a Postdoctoral Fellow in the Vanderbilt Genomic Medicine Training Program.