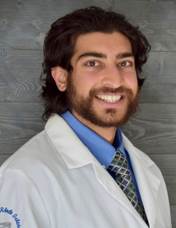 Jay Patel, PharmD
MS Student, Applied Clinical Informatics
Fall 2022-Spring 2024
Jay Patel graduated from the University of Rhode Island with a PharmD degree. He is now pursuing a fellowship with Omnicell, partnered with Henry Ford Hospital, in Michigan focused on clinical informatics.
He has a strong interest in understanding and improving the evolution and integration of digital technology within our healthcare system. He has experience with evaluating the current digital landscape, conducting epidemiological research, working directly with patients and healthcare professionals, and more. 
Read more about the Omnicell-MSACI partnership here.