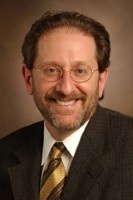 Elliot Fielstein, PhD
Department of Biomedical Informatics
Elliot M. Fielstein, Ph.D. is an Associate Professor of Biomedical Informatics in the School of Medicine at Vanderbilt University and Director of Clinical and Data Analytics in the Informatics Section of Mental Health Service at the Department of Veterans Affairs Central Office, Washington DC.  Dr. Fielstein is a neuropsychologist and informaticist and spent 15 years as a faculty member in the Vanderbilt University Department of Psychiatry before transferring to Biomedical Informatics.  While in Psychiatry, he founded the Neuropsychology Laboratory at the Nashville VAMC where he conducted neuropsychological assessment as well as Psychology and Psychiatry resident and fellow training.  He also participated part-time as a software engineer in the StarPanel electronic patient record systems where he developed an electronic cancer staging system utilizing the AJCC Cancer Staging system.  
At the Department of Veterans Affairs Central Office, he has worked in the Chief Business Office supporting VA Compensation and Pension (C&P) where he developed a national C&P examination database system and electronic exam review system.  Currently, he works in VA Mental Health Service Informatics Section focused on development of national mental health performace measures and coordination and building of business applications for the National Center for PTSD and other program offices.  His operations and research activities and interests are in mental health informatics including natural language processing, clinical terminologies and decision support in postraumatic stress disorder and traumatic brain injury.
Dr. Fielstein received a Ph.D. in Clinical Psychology from the University of Vermont, and completed fellowships in Clinical Neuropsychology at the Neurosurgical Section, Department of Surgery, University of Alabama-Birmingham School of Medicine, and in Medical Informatics at the Department of Biomedical Informatics at Vanderbilt University School of Medicine.