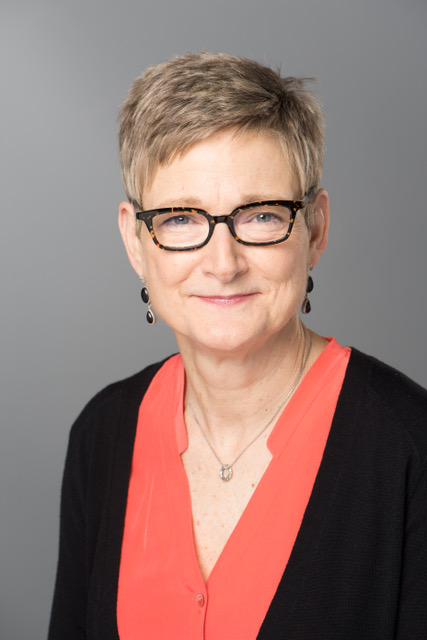 Cynthia S. Gadd, PhD, MBA, MS, FACMI
Department of Biomedical Informatics
In March 2020, Cynthia Gadd, PhD, MS, MBA, became the inaugural holder of the Randolph A. Miller, M.D., Directorship in Biomedical Informatics Education at Vanderbilt University Medical Center, where she also has served as vice chair for educational affairs and professor of biomedical informatics.
She earned a doctorate in information systems and cognitive science from the University of Pittsburgh, a master of science in medical informatics during her post- doctoral fellowship at Duke University, and a master of business administration from Winthrop University. As faculty and leader at the University of Pittsburgh and then Vanderbilt, she has become a nationally known expert in biomedical informatics education and training. In addition to serving as the Department of Biomedical Informatics director of graduate studies and principal investigator of the National Library of Medicine T15 training grant, she has guided the establishment of new and expanding programs, including the clinical informatics subspecialty fellowship, a master of science in applied clinical informatics, global health informatics training in Nigeria and India, and opportunities that introduce informatics research to Vanderbilt undergraduates, medical students and summer interns.
She has published numerous articles in her primary area of research, implementation and evaluation that address integrated clinical information system functionality and effectiveness, as well as user and organizational impacts. Her contributions to informatics education and the professionalism of the discipline have been recognized through numerous honors and awards. She was elected to the American College of Medical Informatics, twice received the American Medical Informatics Association Leadership Award, and was elected to the Vanderbilt Academy for Excellence in Teaching. She served as the executive director of advanced health informatics certification for AMIA, which has led to the development of the first advanced health informatics certification available to professionals with clinical public health and computer science or health informatics training.
Latest update on 7/1/21