WEDNESDAY, February 1, 2023
12:00 - 1:00 PM CT  
Event Type: DBMI Seminar
Title: "Update on Clinical Informatics at Vanderbilt"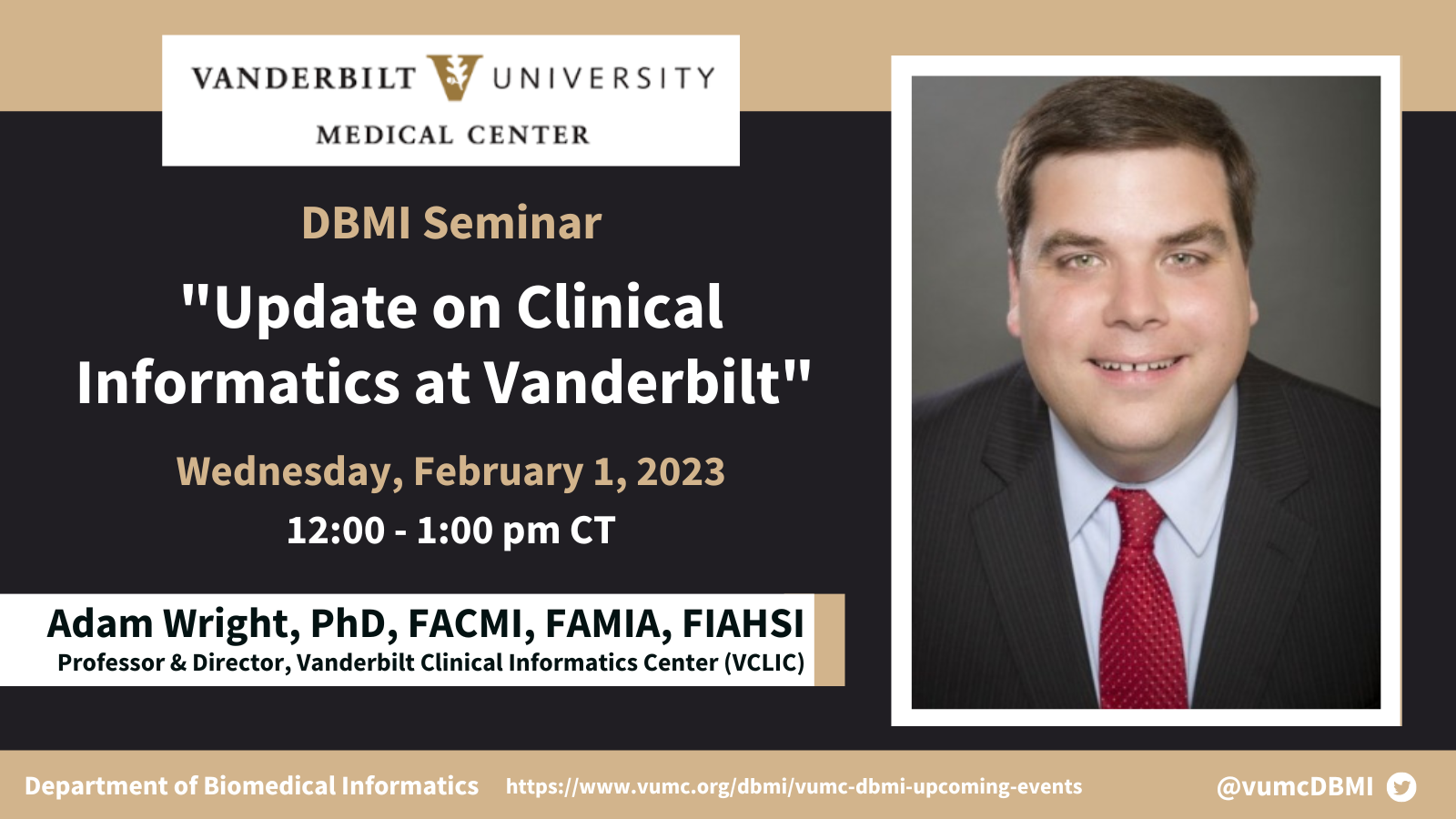 Adam Wright, PhD, FACMI, FAMIA, FIASHI
Professor of Biomedical Informatics
Director, Vanderbilt Clinical Informatics Center (VCLIC)
VUMC
Abstract: 
Clinical informatics focuses on biomedical informatics applications in clinical medicine, including electronic health records, clinical decision support and artificial intelligence. The Vanderbilt Clinical Informatics Center (VCLIC) coordinates clinical informatics activities across Vanderbilt University Medical Center and is working to "pave the road" for clinical informatics researchers and practitioners, ensuring that faculty, students, and staff throughout Vanderbilt find it easy to access data, test innovations, and evaluate results. VCLIC offers lectures, trainings, competitions, and funding opportunities for Vanderbilt informaticians. In this update, we will present about recent VCLIC activities and programs, and review a range of clinical informatics projects led by VCLIC members.
HYBRID EVENT: 2525 West End Avenue, 8th Floor, Room 8110
REGISTER VIA ZOOM WEBINAR HERE.