THURSDAY, JANUARY 26, 2023
12:00 - 1:00 pm CST

Event Type: DBMI Research Colloquium
Title: "Chatting Up Your Writing: How GPT-ing Your Way Through Academia"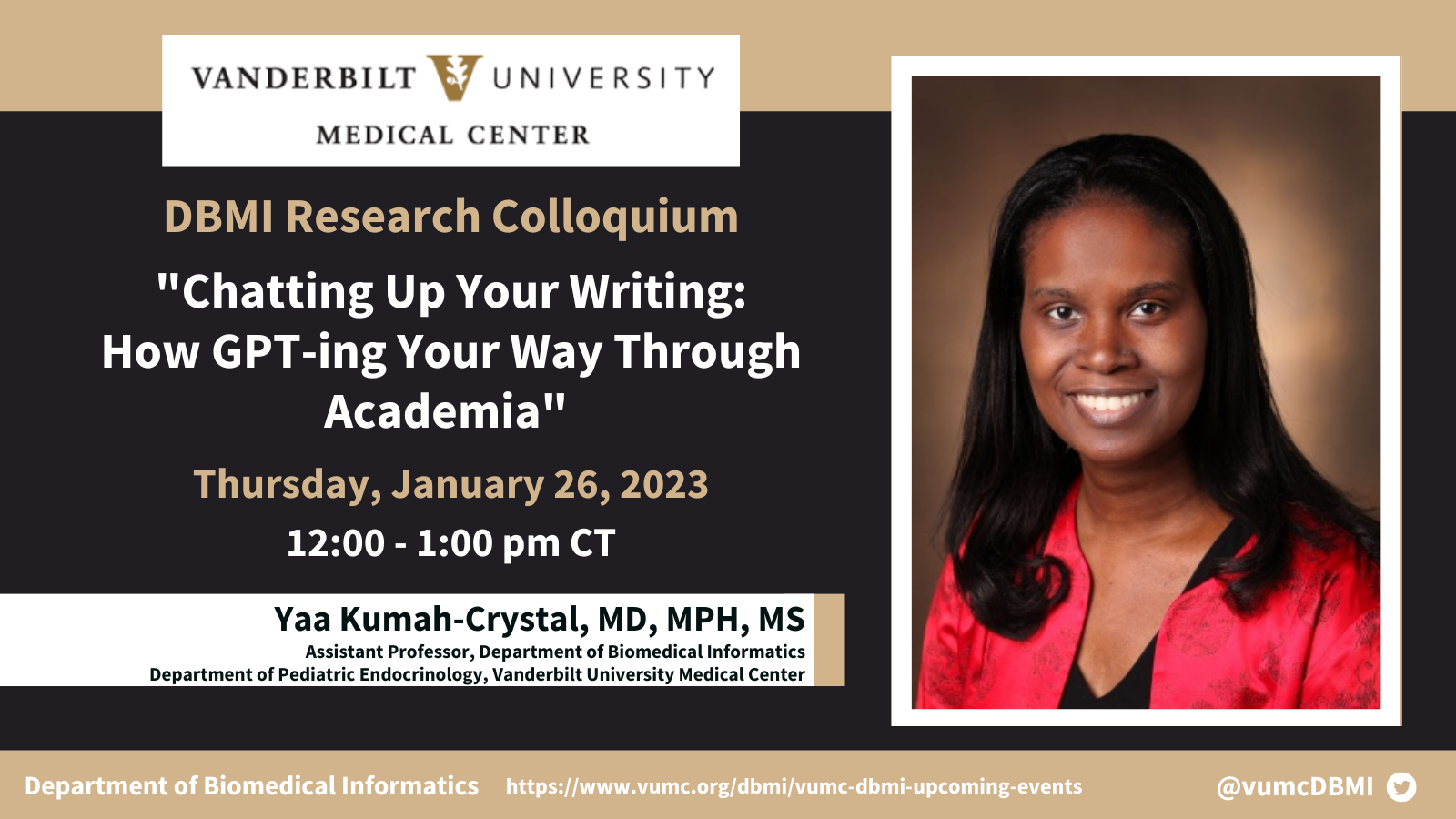 Yaa Kumah-Crystal, MD, MPH, MS
Assistant Professor
Department of Biomedical Informatics
Department of Pediatric Endocrinology
VUMC
Abstract:
The horse has left the barn folks... ChatGPT is here. Is it hope or hype? What are the considerations for using generative AI in the academic space? Are we facilitating creativity or stunting the skills of fledgling authors? What are the ethics behind attribution? Come engage in a discussion of how to consider this disruptive new technology that seems to be all the buzz. And yes, Yaa Kumah-Crystal wrote this summary all by herself without AI assistance. The title, on the other hand...
HYBRID SEMINAR: 2525 West End Avenue, 8th Floor, Room 8110
REGISTER IN ADVANCE HERE FOR ZOOM LINK