Vanderbilt Memory and Aging Project (VMAP)
Established in 2012, the Vanderbilt Memory and Aging Project (VMAP) is a longitudinal study investigating vascular health and brain aging. VMAP was among the first studies to integrate imaging and fluid biomarkers to better understand how cardiovascular and cerebrovascular health affect brain health in older adults. Understanding the vascular contributions to the multiple pathways of Alzheimer's pathology offers researchers a chance to identify intervention targets much earlier in the disease process. 
In 2020, the Vanderbilt Memory and Alzheimer's Center received two important grants from the NIH to support the expansion of the VMAP cohort. These funds will nearly triple the existing cohort size, expanding possibilities for scientific discovery.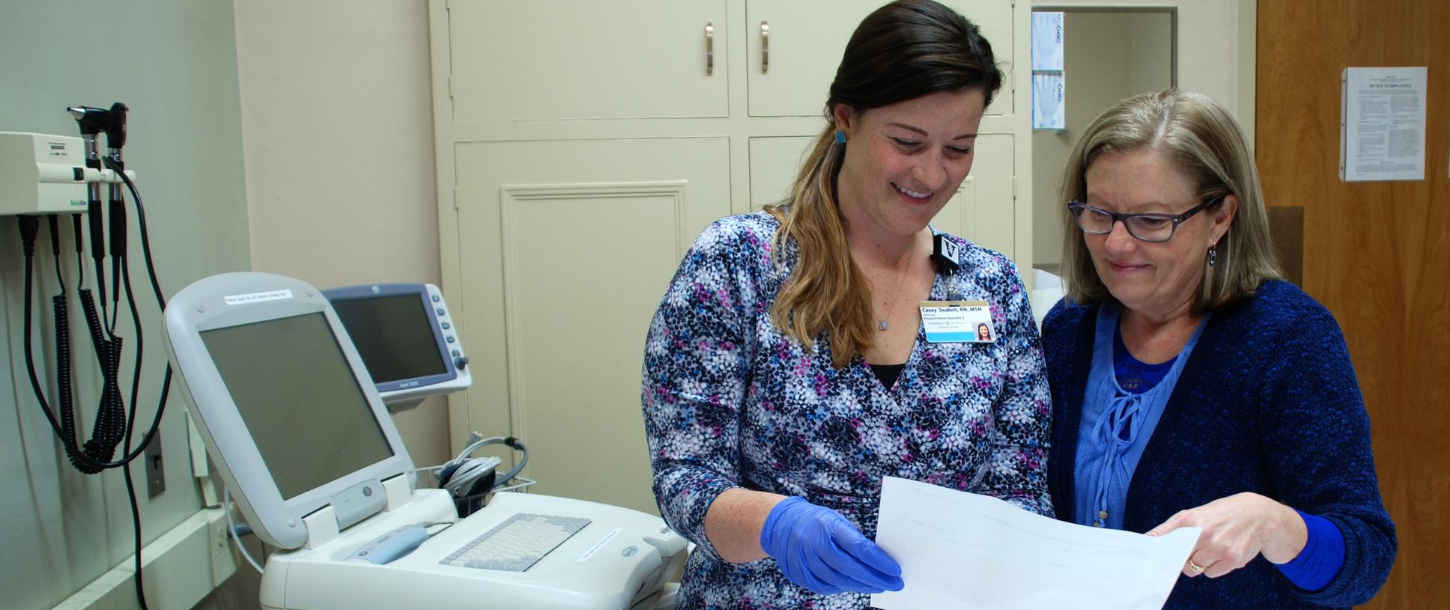 ​
Cohort Expansion
We are currently recruiting participants to expand the original VMAP cohort. VMAP study data is helping scientists understand the complexities of Alzheimer's disease so that we can identify prevention strategies and treatments. By participating in research, you help create a healthier world for future generations.
We encourage anyone age 50 or older to join our participant registry. If you qualify for VMAP or another one of our research studies, we will contact you. 

​
​​​​
Study Procedure & Data Collection
The original VMAP cohort included 335 community-dwelling participants age 60-92, including 168 individuals with mild cognitive impairment (MCI) and 167 cognitively normal adults. At baseline, participants complete a physical and frailty examination, fasting blood draw, neuropsychological assessment, echocardiogram, cardiac MRI, and brain MRI. A subset undergo 24-hour ambulatory blood pressure monitoring and lumbar puncture for cerebrospinal fluid collection.

​
​
Vascular Health and Brain Aging
The unique value of VMAP lies in its emphasis on cardiovascular and cerebrovascular drivers of cognitive changes and memory loss in aging adults. For decades, research in the Alzheimer's field has focused on the origins of amyloid, the protein that abnormally accumulates to form plaques in the brain. However, it is increasingly recognized that Alzheimer's disease (AD) is much more complex. Vascular health in the brain may be an essential driver of phosphorylated tau, the second abnormal protein that accumulates in Alzheimer's disease that is closely linked to cognitive decline. 
To date and among other findings, researchers working with data from VMAP have shown:
Older people who have suboptimal blood flow from their hearts also have blood flow reductions in the temporal lobe regions of the brain where Alzheimer's pathology first begins 
In brain MRIs in older adults, fluid-filled spaces around cerebral small vessels are associated with compromised cognitive abilities
Greater stiffness of the aorta, the body's main artery from the heart, is associated with lower cerebral blood flow and may play a role in cognitive decline
 
Key Publications
Jefferson AL, Liu D, Gupta DK, Pechman KR, Watchmaker JM, Gordon EA, Rane S, Bell SP, Mendes LA, Davis LT, Gifford KA, Hohman TJ, Wang TJ, Donahue MJ. Lower cardiac index levels relate to lower cerebral blood flow in older adults. Neurology. 2017;89(23):2327-2334.

Passiak BS, Liu D, Kresge HA, Cambronero, FE, Pechman KR, Osborn KE, Gifford KA, Hohman TJ, Schrag MS, Davis L T, Jefferson AL. Perivascular spaces contribute to cognition beyond other small vessel disease markers. Neurology. 2019;92(12):e1309-e1321.

Jefferson AL, Cambronero FE, Liu D, Moore EE, Neal JE, Terry JG, Nair S, Pechman KR, Rane S, Davis LT, Gifford KA, Hohman TJ, Bell SP, Wang TJ, Beckman JA, Carr JJ. Higher Aortic Stiffness Is Related to Lower Cerebral Blood Flow and Preserved Cerebrovascular Reactivity in Older Adults. Circulation. 2018;138(18):1951-1962.

Moore EE, Gifford KA, Khan OA,  Liu D, Pechman K R, Acosta L, Bell, SP, Turchan M, Landman BA, Blennow K, Zetterberg H, Hohman TJ, Jefferson AL. Cerebrospinal fluid biomarkers of neurodegeneration, synaptic dysfunction, and axonal injury relate to atrophy in structural brain regions specific to Alzheimer's disease. Alzheimers Dementia. 2020;16(6):883-895.
Moore EE, Liu D, Pechman KR, Acosta LMY, Bell SP, Davis LT, Blennow K, Zetterberg H, Landman BA, Schrag MS, Hohman TJ, Gifford KA, Jefferson AL. Mild cognitive impairment staging yields genetic susceptibility, biomarker, and neuroimaging differences. Frontiers in Aging Neuroscience. 2020;12:139.
Osborn KE, Liu D, Samuels LR, Moore EE, Cambronero FE, Acosta LMY, Bell SP, Babicz MA, Gordon EA, Pechman KR, Gifford KA, Hohman TJ, Blennow K, Zetterberg H, Jefferson AL. Cerebrospinal fluid β-amyloid42 and neurofilament light relate to white matter hyperintensities. Neurobiology of Aging, 2018;68:18-25. 
Archer DB, Moore EE, Shashikumar N, Dumitrescu L, Pechman KR, Landman BA, Gifford KA, Jefferson AL, Hohman TJ. Free-water metrics in medial temporal lobe white matter tract projections relate to longitudinal cognitive decline. Neurobiology of Aging. 2020;94:15-23.