VIRTUAL LUNCH & LEARN SERIES
Third Wednesday of Each Month from 12:00pm-1:00pm CT
Please join us for an educational series on a variety of topics related to Alzheimer's disease, caregiving, and general wellness. Our goal is to be of service to the Middle Tennessee community by offering an informal setting to share and learn together.
Next Event: October, 18th, 2023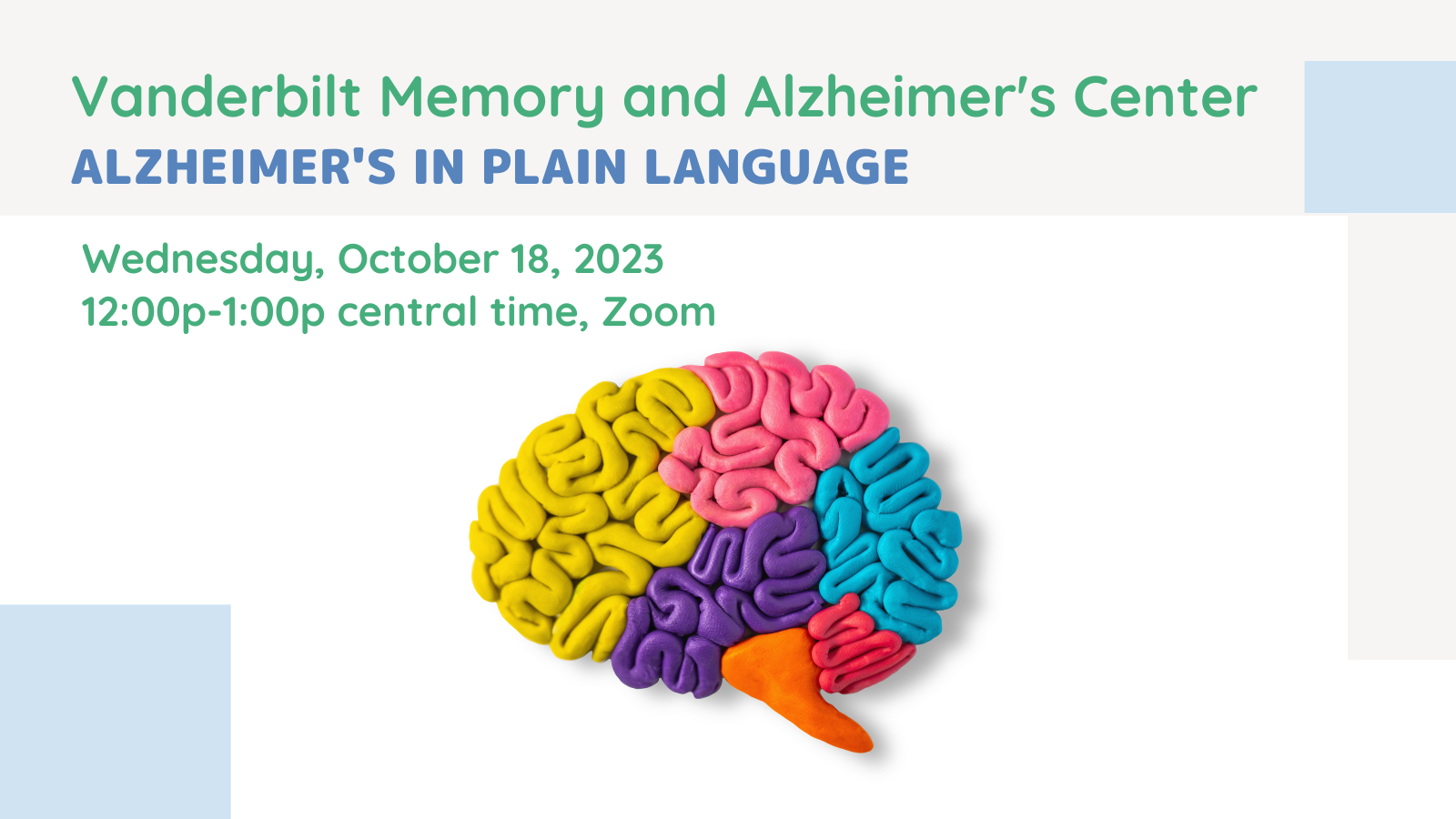 "Alzheimer's Disease in Plain Language"

Lunch & Learns will take place over Zoom. If you have never used Zoom before and would like instructions, please click here.
Access Past Lunch and Learn Recordings