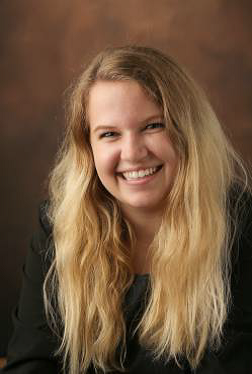 Memory & Aging Project Coordinator
​Jenn Thompson is a project coordinator for the Memory & Aging Project, where she leads study visits and assists in data accumulation.  She previously served as the CTA II for the study from June 2016 through April 2017, preparing visits, conducting metal screening, and contributing to participant relations. Jenn also partakes in recruitment and outreach activities for the Memory & Alzheimer's Center, working with the participant registry and assisting other groups at Vanderbilt for potential study recruitment. 
She graduated from Virginia Polytechnic Institute and State University in May 2016, where she earned her Bachelors of Science in both biological sciences and psychology with a minor in philosophy. While at Virginia Tech, she participated as an undergraduate research assistant in the Center for Applied Behavior Systems, familiarizing herself with research in positive, environmental, and social psychology. Her favorite project was Actively Caring for People (AC4P), a movement designed to incorporate compassion into an individual's daily routine.
In her spare time, Jenn is an avid hiker and enjoys spending time outside. She is also excited to try all of the great foods of Nashville, and loves dogs and Costco. Born and raised in Northern Virginia, you can expect her to be cheering on the Washington Redskins and the Virginia Tech Hokies during football season!