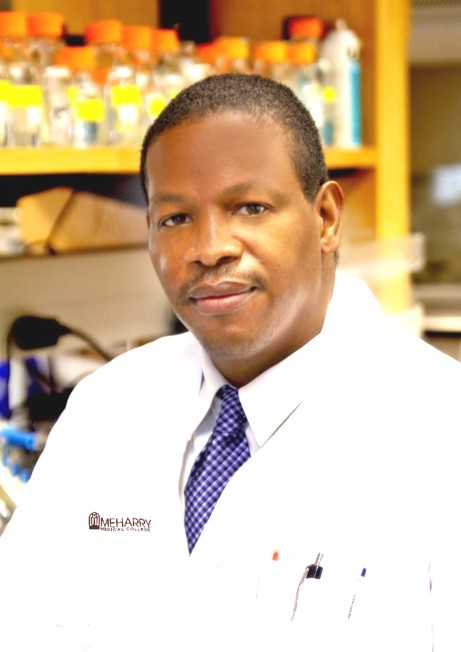 Associate Professor of Microbiology and Immunology
Dr. Donald J. Alcendor is a molecular virologist and an Associate Professor of Microbiology and Immunology at Meharry Medical College. Dr. Alcendor's research interests focus on cytomegalovirus (CMV) trafficking of the central nervous system with a focus on the blood-brain and retinal barriers. He is also interested in the regulation of amyloid beta proteins in the brain parenchyma and their role in Alzheimer's disease pathology.  
Dr. Alcendor completed his doctoral degree in molecular virology at University of California at Davis, a postdoctoral fellowship in molecular virology at the National Institutes of Health, and a postdoctoral fellowship in viral oncology at Johns Hopkins University. He joined the Meharry Medical College faculty in 2005.