Alzheimer's Disease Research Day
This annual academic event brings together faculty and trainees across the Vanderbilt campus to share their high-impact work and learn the latest about Alzheimer's disease and related dementias. The day includes:

​
2020 Alzheimer's Disease Research Day: Friday, November 13th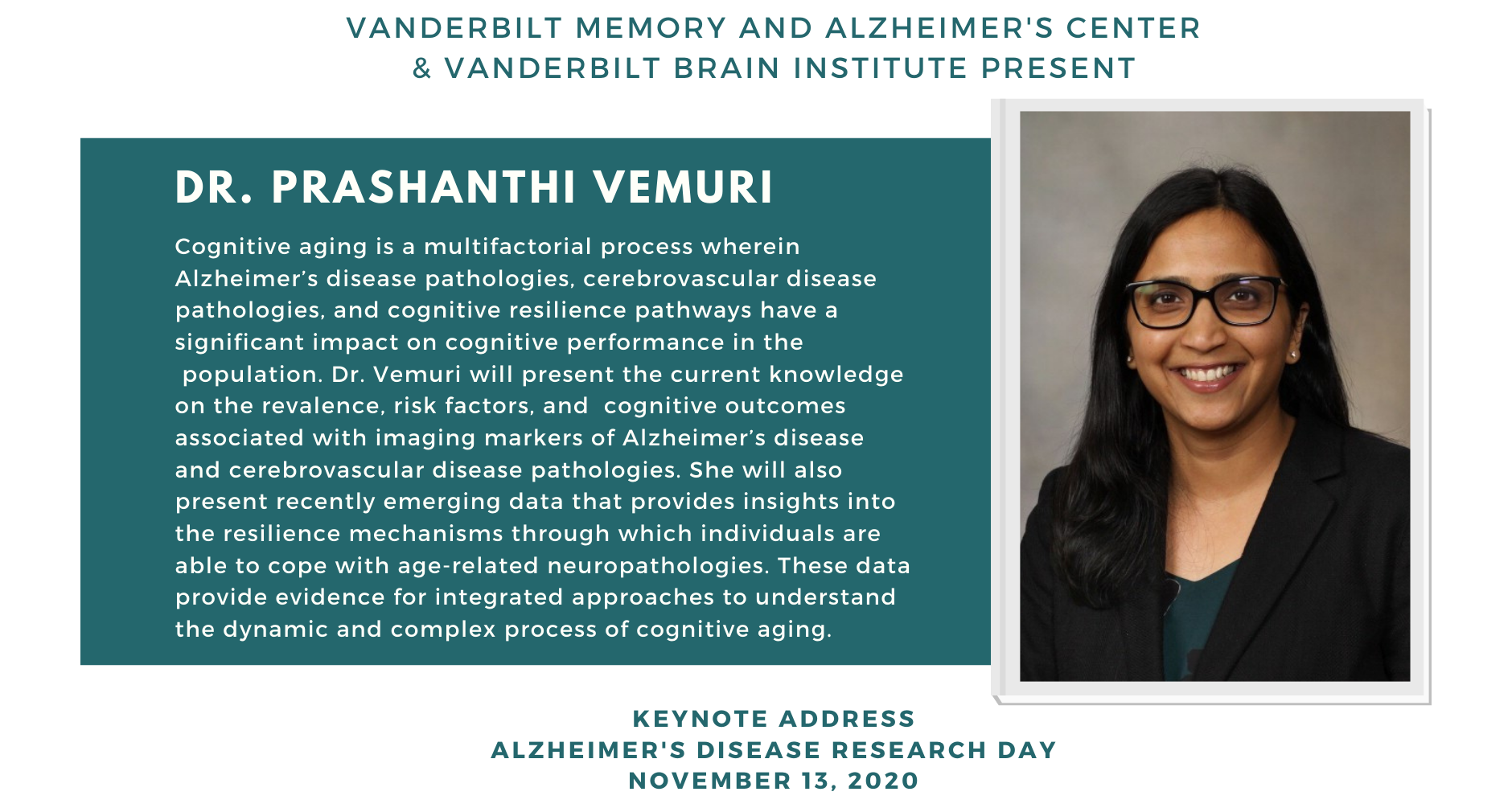 ​
The keynote speaker for this year's event is Dr. Prashanthi Vemuri, Associate Professor of Radiology from Mayo Clinic. Dr. Vemuri's presentation will provide insights into resilience mechanisms through which individuals are able to cope with age-related neuropathologies. 
The poster session is open to all Vanderbilt and Meharry faculty, trainees, and staff. Presenters must submit an abstract for consideration. Trainees who are funded by the T32-AG058524 grant are required to submit an abstract. 
Due to current social distancing guidelines associated with COVID-19, the 2020 event will be virtual. Further event details will be sent to registrants.