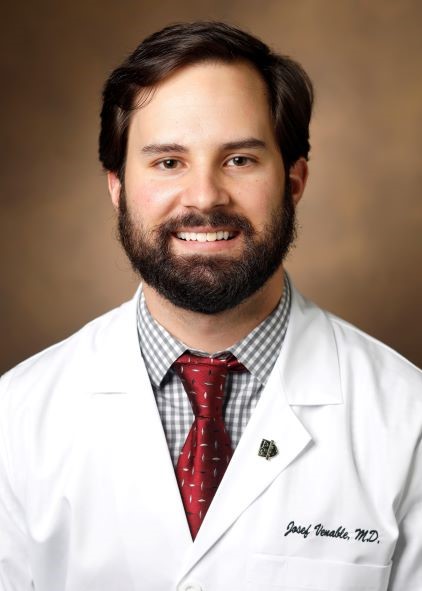 Hometown: Alpharetta, GA
Undergraduate: University of Georgia
Medical School: Medical College of Georgia
Sub-Specialty Interest: Surgical Pathology
Why did you choose VUMC Pathology: I chose Vandy Path mainly because of the people! I saw that the residents were high-achieving, relatable, and most importantly friendly people that I would enjoy working with and hanging out with in my free time. I love my co-residents! The faculty was welcoming, engaging, and excited about the direction of the program. It was clear that they took resident feedback seriously and would make major changes to the program based on such feedback. During my interviews at other programs, I took note that they were proud when their residents would get fellowships at Vanderbilt. It was evident that Vanderbilt's reputation was strong. I also took note that Vanderbilt was attracting great new faculty that were passionate about teaching. It was clear that the program was on an upward trajectory. I thought it bode well that there was a mix of new talent in the faculty as well as senior faculty with institutional knowledge and high long-term job satisfaction. It was also important to me that the program had a healthy volume and variety of cases from which to learn. I also thought that my family and I would love to live in Nashville. It is a safe, vibrant city with friendly people and something for everyone. Not too big, not too small, not too cold, and relatively close to our family back in Georgia. These and many more reasons are why I chose and am very thankful to be at Vandy Path!
Fun fact about yourself: I have too many hobbies: photography, gardening, painting/drawing, woodworking, fishing, metal detecting, etc. I am suspicious of cat people.